Genshin Impact They Who Hear the Sea | How to unlock the Treasure Chest on Twinning Isle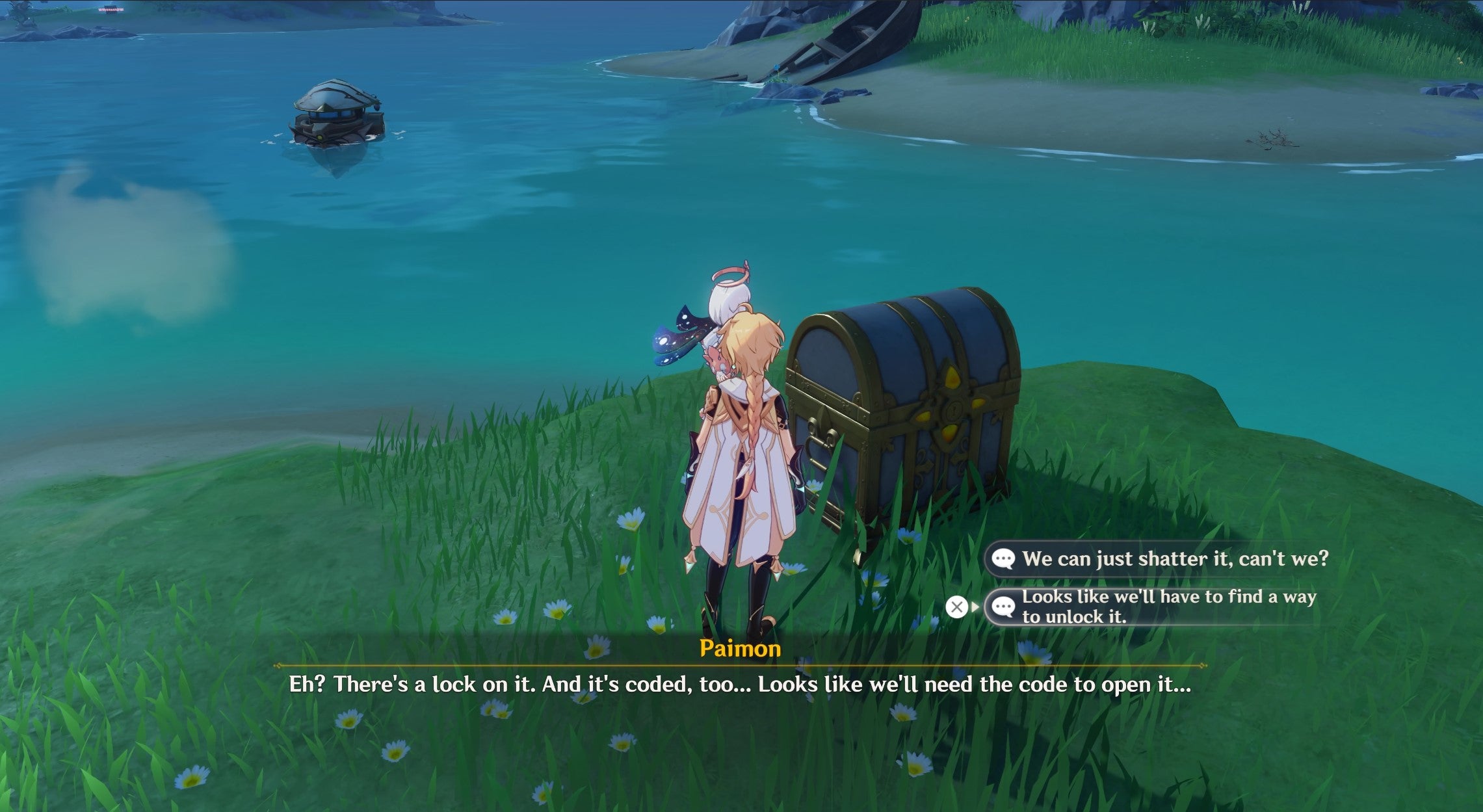 With the fog cleared and the sun shining, the search for treasure in Genshin Impact is hotting up.
As you travel around the archipelago, you happen upon the They Who Hear the Sea quest and a locked treasure chest promising a bounty of family heirlooms.
Follow the quest marker to the center of Twinning Isle and you'll find that the key to unlocking the treasure is linked to mysterious artifacts scattered all throughout the surrounding islands.
You'll need to use your eyes and ears as well as your brain to crack the code, so here's how to unlock the treasure chest in Genshin Impact's They Who Hear the Sea quest.
Genshin Impact They Who Hear the Sea | How to unlock the Treasure Chest on Twinning Isle
If you open the event menu for Echoing Tales and go to Conch Retrospection, you should see the first branch of collectibles called "Songs of a Distant Home".
When you've collected all of the items from the surrounding area you can see that the code for the treasure chest on Twinning Isle is 5214.
This is because the first word of each of those tales all contain a number, which when put together, give you the treasure chest code you need.
To get the solution you put together:
Five mountains hide the little village
Two paths through the lonely forest
One river flowing down the middle
Four winds bring the sound of joy
And that makes the correct treasure chest code, 5214.
Approach the chest and enter the code, and Paimon will tell you that the lock is broken.
Open the precious chest and claim your reward of trinkets and valuable upgrade items - as well as the primogem and Adventure Rank XP you get for completing the quest.
If you're in need of more Primogems, check out our page of Genshin Impact codes you can enter for free items.