Genshin Impact A Flower Blooms in a Prison | How to get to Inazuma chapters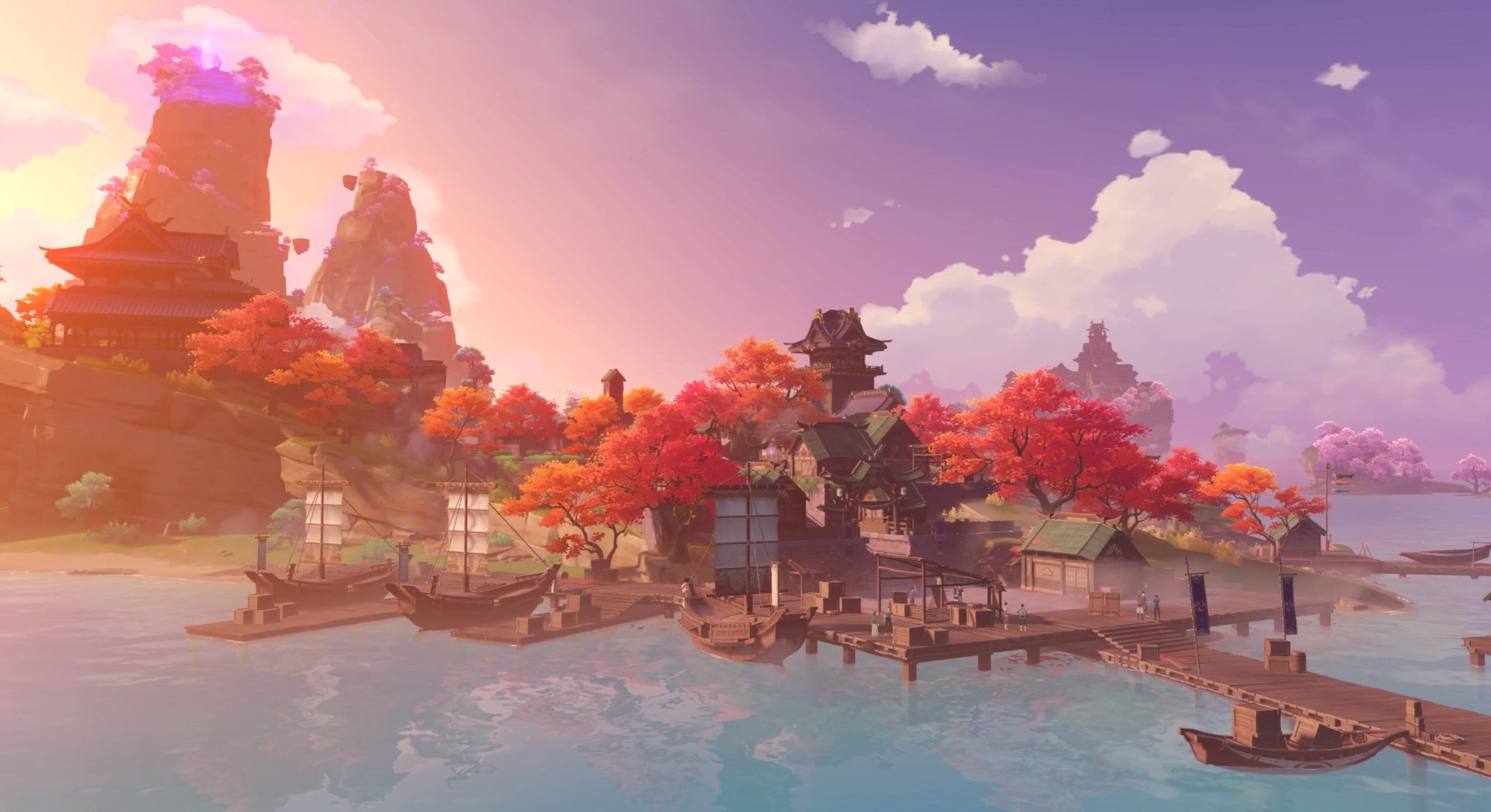 The third main area in Genshin Impact's branching storyline has arrived: Inazuma. And with it comes access to a new Electro element for the Traveller, as well as another story act, culminating in A Flower Blooms in a Prison.
Alongside the meaningful updates to Genshin Impact's main quest, the addition of Inazuma also brings new character story chapters, the Carassius Auratus chapter for Yoimiya and the Grus Nivis for Kamisato Ayaka.
However, as usual, the event UI isn't very useful in actually directing you towards finding the pre-requisite quests you need to complete before you can tackle the new things.
Here's where you can find the "A Flower Blooms in a Prison" quest and unlock access to the new Inazuma chapters.
How to get to Inazuma in Genshin Impact
First things first, before you can get to work on the new character chapters, you need to get to Inazuma itself.
This means you have to have completed the Geo Archon's storyline in Liyue - past the Rite of Ascension and the aftermath of the questline.
After you've completed this story act, you'll unlock two new quests:
A Teapot to Call Home
Bough Keeper: Dainsleif
To continue towards Inazuma, you need to complete the second questline, Bough Keeper: Dainsleif. However, you don't need to worry about the Teapots for now.
This starts the "We Will be Reunited" Act, and throughout your adventure with Dainsleif, you'll learn more about the overarching narrative of Genshin Impact, before eventually deciding that you and Paimon need to travel to Inazuma for more answers.
At this point, another act begins: Autumn Winds, Scarlet Leaves.
This sees the traveller win passage to Inazuma by competing in the Crux Clash.
At the summation of this act, you can then travel to Inazuma.
Where to find A Flower Blooms in a Prison in Genshin Impact
When you arrive in Inazuma, you'll be playing through an act called, "The Immovable God and the Eternal Euthymia", which will finish with A Flower Blooms in a Prison.
To avoid spoilers, we won't go into too much story detail, but you have to work your way onto the main island of Inazuma, before helping three locals to set up a meeting with the Electro Archon.
Upon completion of this first arc in Inazuma, you'll have completed the pre-requisite quests for the two new character chapters!
For more on the new characters in Genshin Impact, here are our rundowns of Ayaka, Yoimiya, and Sayu.
Or if you've already pulled Kamisato Ayaka from a Wish, here's how to farm her ascension material, Sakura Blooms.