Fortnite jetpacks are now live - this is how they work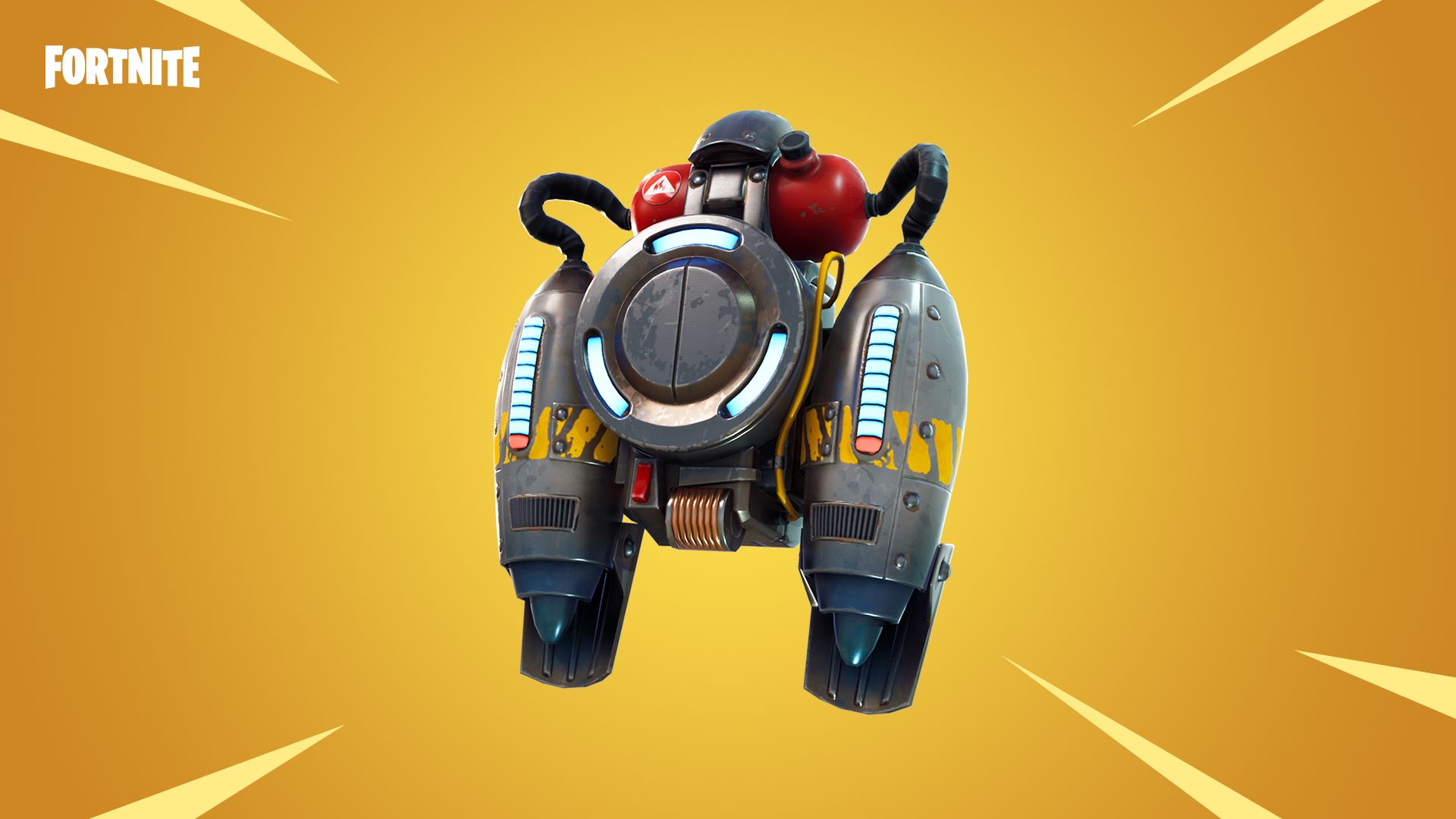 Jetpacks have arrived in Fortnite. Time to take to the skies, folks.
Jetpacks arrived in Fortnite today as part of the 4.2 patch. This form of travel is the first of a new item type called backpacks.
Found in treasure chests, jetpacks are of legendary rarity. As a backpack item, much like weapons and consumables, jetpacks take up an inventory slot and can be moved to different positions.
Only one backpack can be carried at a time, and if a player picks up a different backpack, it will be automatically swapped with the one currently equipped. Once consumed, the backpack will be destroyed.
While a backpack is equipped, the player's Back Bling cosmetics will be hidden and reapplied when the backpack is no longer equipped.
But how does one use the jetpack once equipped? It's simple, really: just jump while in mid-air and it automatically engages.
While flying, there is a limited duration it can be used before it must charge again. It will recharge while not in use.
Players are unable to enter Targeting Mode while in the air, and if using a controller, the Targeting Mode input is what triggers the jetpack.
Originally planned for a February release, Fortnite's jetpacks were delayed, and replaced with the hunting rifle due to issues found by the development team. Seems everything has finally been sorted out.
Along with jetpacks and update 4.2, Fortnite's Week 4 Challenges have gone live, and from what we've heard, one of the challenges is a bit harder than normal due to a change to trap damage.