Fortnite: dance at different Gargoyles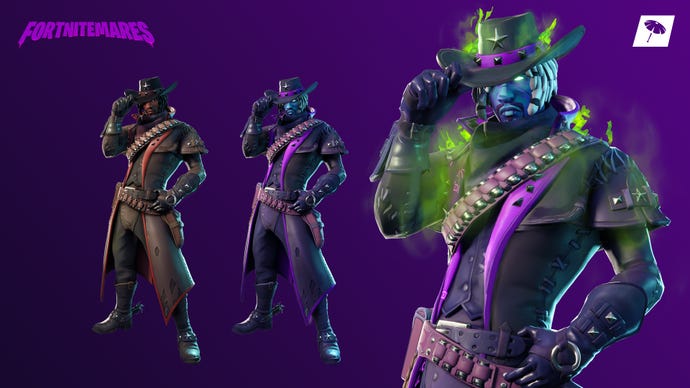 Fortnite's Halloween event, Fortnitemares, has started and brings with it some new challenges.
New Fortnitemares challenges will run alongside the usual Weekly challenges in Fortnite, so there's plenty to keep you busy over the next few weeks. These challenges are set to change every few days, though the exact timescale hasn't been revealed.
One of the challenges requires you to visit and dance at different Gargoyles around the map, so let's take a look at where they are.
Fortnitemares Gargoyle locations
To complete this challenge, you'll need to dance beside a Gargoyle for a few moments. Some creepy music plays when you're getting close to one which makes them a little easier to find. You need to do this five times, but it doesn't have to be in the same match. You can find them at the following locations:
The umbrella mine in the Southwest of Lazy Links. You'll need to head quite far into the mine and break down a wall and you'll see the Gargoyle is hidden behind a crate.
In the lower courtyard of Tomato Temple.
The Haunted Castle next to Snobby Shores, in the main area with the mounted deer head.
Over at the Viking Village, in the main building just in front of the fire pit.
On the hill near the Flush Factory, conveniently resting on a toilet.
On the hill between the Wailing Woods and Risky Reels.
There's one hiding in the store with the Battle Bus above it in Retail Row.
Head to the middle level of the small mountain East of Tilted Towers to find another gargoyle.
Fortnitemares challenges
The first set of challenges are:
Destroy Cube Monsters
Deal damage with Assault Rifles or Pistols to Cube Monsters
Visit a Corrupted Area in different matches
Fortnite Season 6 Weekly challenges
If you're currently working your way through the Fortnite Season 6 Battle Pass, here are all the challenges so far: