FIFA 18 tips: best teams and formations for Premier League, Bundesliga, Serie A & La Liga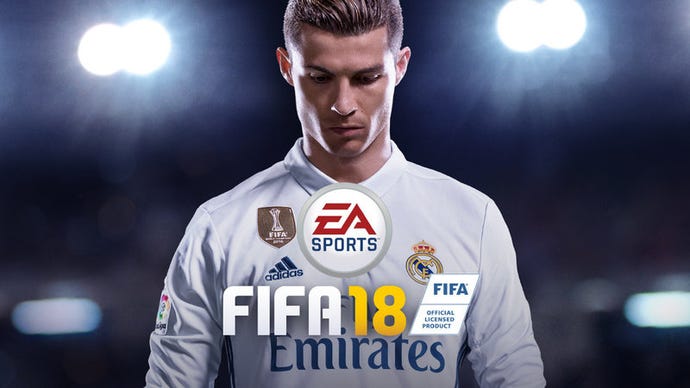 Without a formation, even the best team is just a collection of players. Only when properly arranged can they shine.
FIFA Ultimate Team offers 25 different formations, so picking one to focus on and master can be a little daunting. So let's first tackle formations and break them down, then you'll be in a better place to start making good decisions.
What is the best starting formation for FUT?
At the risk of seeming as though we're avoiding the question… there isn't, in reality, a 'best' starting formation. The 'best' comes down to understanding how you play and what you want to achieve – do you want to focus on defence over attack, do you want play a possession or long-ball game? Once you know what you want to achieve, you can being to plan out your approach.
What we can say, however, is that there are formations that are easier to start with than others when it comes to achieving maximum team chemistry. Read all about FUT chemistry in-depth here, hit this page up if you need to earn FIFA Coins quickly and easily, and check out our wider guide to the FUT's cards, players and squad building while you're at it.
The classic 4-4-2 is good open early in your FIFA Ultimate Team journey as the central midfielders have fewer chemistry links to worry than those in more modern formations such as 4-3-3 or 5-2-3.
Having the two strikers up front can also be helpful in early matches when you're still using your starter pack players. It's unlikely that you're going to have anyone especially skilled up front at this point, so having two players helps you overload the opponent with sheer numbers in the box. It's thinking like this, where you play to your strengths no matter how minor, that will get you off to the best start.
Try to play with three central midfielders
If you're new to the game then you should try as quickly as possible to move towards a formation that employs three central midfielders. That means, as soon as you've practised and learned the basics in 4-4-2, trying out the likes of 4-3-3, 4-1-4-1 or 4-2-3-1.
This will give you a lot of opportunity for passing the ball in the middle of the pitch, which is great for relieving pressure on yourself if the opposition is starting to get a grip on the game.
Additionally, playing three in the midfield is great from a defensive standpoint as you're putting a lot of bodies in an area of the pitch that most players will try to control.
Make sure you play a variety of different central midfielders in the same team, however. Playing three players in the vein of N'Golo Kante is going to be great for defence, but not so good for attacking.
If you're focusing on Premier League players then a three of Kante, Pogba and David Silva would be perfect.
Decide to focus on either a formation or a player and stick with it
The best way to build an outstanding FIFA Ultimate Team is to have an idea in mind and then stick with it. One of the earliest decisions you'll have to make in this regard is whether to build a team around a preferred formation, or to build it around a preferred player.
For long term success we'd suggest building around a certain formation because of the simple reason that there's more to learn about how to use a formation to its maximum potential than there is about how to use a specific player. As there's more to learn, there's more to master – the more the can master the better you're going to be.
Once you've experimented with a few formations you should stick with one and plan an order in which to add players to it. If you're playing 4-4-2, for example, and you've already got a great striker then you can afford to wait before adding a second outstanding player up top. Your money and time would be better spent improving your defence or midfield.
Literally write down the order in which you want to add new positions and highlight two or three players for each position, making sure you're adding players who will have good chemistry together.
FIFA Ultimate Team's Concept Squads option is well-suited to this, allowing you to put together a dream team to aim for within the game.
What is the best team and formation in FIFA 18's FUT?
Here are a few ideas for very highly rated teams that each have a chemistry rating of 100.
Remember, the only way to achieve a chemistry rating of 100 is to concentrate your FUT squad around a common element – either club, nationality or league. In the cases below we've concentrated on leagues as it's a fun way to compare different footballing cultures and nations.
You won't be able to construct these teams on day one, but they're a great goal to aim for and a good way to get you thinking about the possibilities on offer. If you're getting good results with a particular team and formation, how about letting us know in the comments section below and we'll feature it on this page?
Best English Premier League FUT Team
Formation: 3-4-3
Rating: 88
GK: De Gea
CB: Alderweireld
CB: David Luiz
CB: Azpilicueta
LM: Sanchez
CM: David Silva
CM: Pogba
RM: Mkhitaryan
LW: Hazard
ST: Aguero
RW: Pedro
Best Spanish La Liga FUT Team
Formation: 4-3-3
Rating: 90
GK: Oblak
LB: Marcelo
CB: Godin
CB: Ramos
RB: Carvajal
CDM: Busquets
CM: Modric
CM: Kroos
LW: Ronaldo
ST: Suarez
RW: Messi
Best Serie A FUT Team
Formation: 4-3-1-2
Rating: 87
GK: Buffon
LB: Alex Sandro
CB: Bonucci
CB: Chiellini
RB: Lichtsteiner
CM: Marchisio
CM: Nainggolan
CM: Hamsik
CAM: Dybala
ST: Higuain
ST: Icardi
Best German Bundesliga FUT Team
Formation: 4-1-2-1-2
Rating: 88
GK: Neuer
RB: Kimmich
CB: Hummels
CB: Boateng
LB: Alaba
RB: Robben
CDM: Vidal
CAM: Rodriguez
LM: Reus
ST: Lewandowski
ST: Aubameyang