75% of EA Sports players play Ultimate Team, and about 35% spend money on it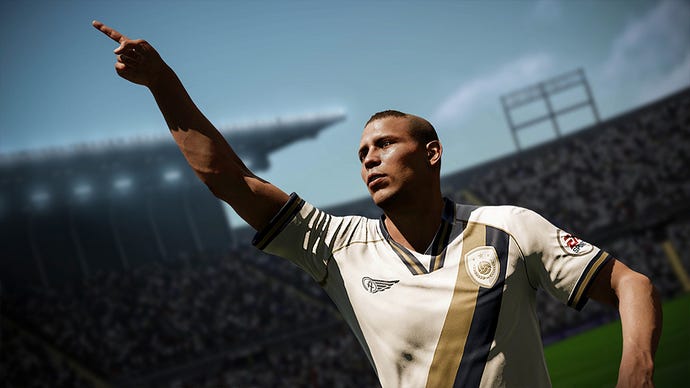 FIFA, Madden and other EA Sports games with the Ultimate Team mode have proven very successful for EA.
According to EA CFO Blake Jorgensen, around 70-75% of the people who buy FIFA, Madden etc. do play these games' Ultimate Team modes.
"Of those 75% of the people, about half of those people actually spend some money and the other half just play without spending," said Jorgensen at the NASDAQ 37th Investor Program, as reported by Games Industry.
"But in a free-to-play world, that's a fantastic balance of spenders and non-spenders." Of course, while Ultimate Team itself is a free mode in these games, accessing it requires paying the $60 shelf prices for any of them, so it's a bit bizarre for Jorgensen to bring up the free-to-play comparison.
He also added that EA spends a lot of time getting people to like the games, not on ways to make them spend more money. When they do like what they see, the CFO noted that they'll often spend more money to get a bit extra out of it.
This is in part motivated by consumer habits, which showed, according to Jorgensen, that players are buying fewer games than they used to but playing them for longer and longer periods.
"If you go to a movie today, it can cost you in the US $20 to get in the movie before you buy popcorn, which is fun. It's great, I love it," he said.
"But at the same time, a $60 video game that people are playing three, four, five thousand hours during the year on, that's a lot of value for your money. And even if you spend some money on top of that, you're typically spending it on increasing the fun and excitement of the game.
"So we're just trying to give the consumers what they really want, and more of it, versus trying to build another game or do something different."