Feel the force in this new Jedi: Fallen Order trailer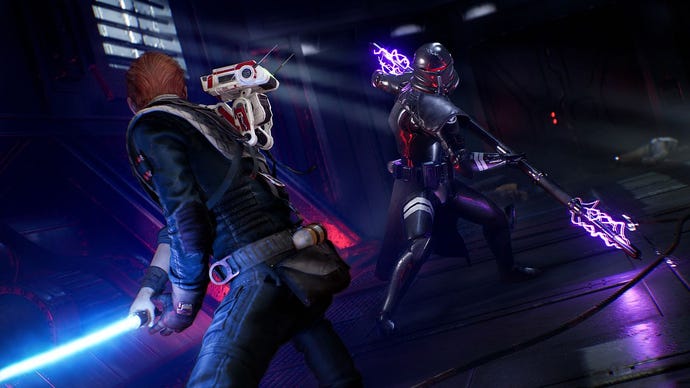 Respawn's runaway Jedi showed off more moves in a new Jedi: Fallen Order trailer.
The new trailer sheds more light on the Titanfall creator's take on Star Wars, bringing in new friends and familiar faces. There's even a little Grand Theft AT-AT thrown in for good mix. Check out the new video below.
Earlier this week, we caught 15 minutes of Fallen Order gameplay. This latest video sneaks a peak at footage made available during a press-only extended session following EA's reveal.
Jedi: Fallen Order releases on Xbox One, PS4 and PC on November 15.