Fallout 4's Lost Vault mod adds a creepy dungeon crawl to the post-apocalypse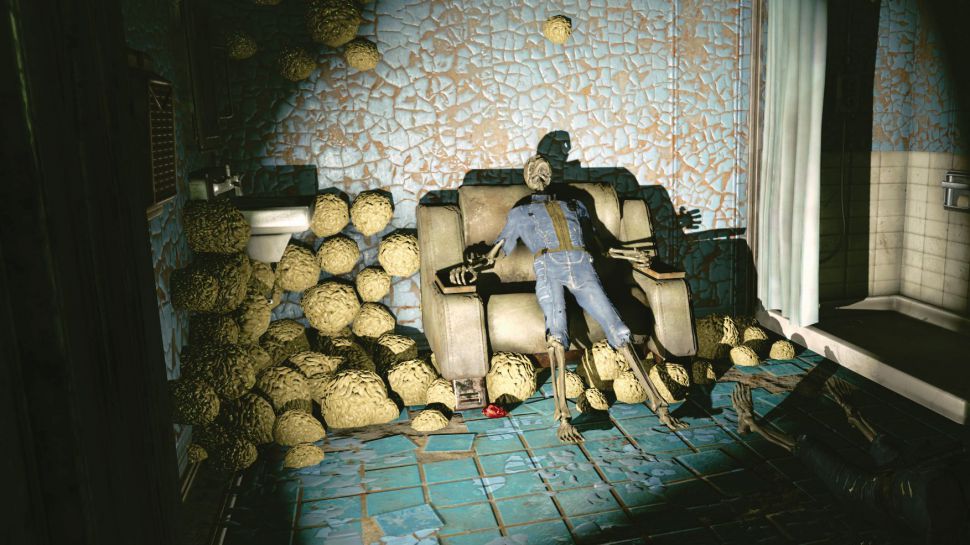 If you're ready for an unsettling Fallout 4 PC adventure, download this mod and pay a visit to friendly Vault 177.
We still have two long months before Fallout 76 launches, but there are still lots of adventures to try on PC. The Fallout 4 modding community has been putting out some impressive content lately, from winter wastelands to a post-apocalyptic Miami.
But if you're looking for something dark and unsettling? Try the Lost Vault. Created by veteran modder Spiffyskytrooper and featured on PC Gamer, Lost Vault is a dungeon crawl through a Vault-Tek facility where the lights don't work anymore.
The mod's Vault 117 is designed as a somewhat more realistic shelter than other Vaults from the series. The entire facility is basically an underground city, divided into large districts that survivors could believably live in. You'll need to use the light on your Pip Boy to navigate, uncovering clues about what happened to its citizens. Just watch out for the many, many ghouls.
While Lost Vault doesn't offer any new weapons or items, that does mean it's largely compatible with just about any other mod loadout you're using. You can download it for PC from Nexus Mods.