European PSN update, April 9 - price reductions on loads of titles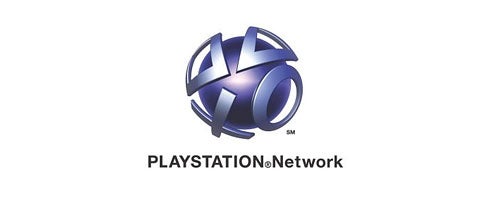 Update this week includes four full PS3 and PSP games, more LittleBigPlanet gubbins and the usual truckload of DLC.
Tops, though, are the price reductions to mark the second anniversary of the PlayStation Store in Europe.
List is after the break, courtesy of Joystiq.
Price Reductions (end April 23)
WipEout HD (£11.99)
Tekken 5: Dark Resurrection Online (£11.99)
High Velocity Bowling (£4.79/€5.99)
Crash Commando (£4.79/€5.99)
PAIN (£3.99/€4.79/€5.99)
Ratchet and Clank: Quest For Booty (£7.99)
Siren Blood Curse (£14.99)
Riff: Everyday Shooter (£3.99/€4.99)
Dark Mist (£3.99/€4.99)
echochrome (£4.79/€5.99)
Piyotama (£2.39/€2.99)
Elefunk (£3.99/€4.99)
Snakeball (£3.99/€4.99)
Calling All Cars (£3.99/€4.99)
Nucleus (£3.99/€4.99)
PixelJunk Racers (£3.99/€4.99)
Toy Home (£3.99/€4.99)
Playable Content
Rag Doll Kung Fu full game (£7.99/€9.99)
Flock demo (free)
Flock full game (£11.99/€14.99)
Worms full game (£7.99/€9.99)
Hail to the Chimp full game (£11.99/€14.99)
The Chronicles of Riddick: Assault on Dark Athena demo (free)
Add-on Content
Resident Evil 5 Versus Mode add-on (£3.99/€4.99)
LittleBigPlanet Rag Doll Kung Fu pack (£2.39/€2.99)
LittleBigPlanet Patapon costume pack (£1.59/€1.99)
Quantum of Solace Camille map pack (£3.99/€4.99)
Guitar Hero World Tour DLC (continued)
Rock Band DLC (continued)
Rock Band DLC
"Ten" complete album by Pearl Jam (£9.19/€12.25)
Toby Keith 6-Pack (£6.29/€7.99)
"Beer for My Horses" (£0.99/€1.49)
"I Love This Bar" (£0.99/€1.49)
"She's a Hottie" (£0.99/€1.49)
"Should've Been a Cowboy" (£0.99/€1.49)
"Who's Your Daddy?" (£0.99/€1.49)
"How Do You Like Me Now" (£0.99/€1.49)
Individual Songs
"Warriors of Time" -- Black Tide (£0.99/€1.49)
"Waking The Demon" -- Bullet For My Valentine (£0.99/€1.49)
"New Slang" -- The Shins (£0.99/€1.49)
Guitar Hero World Tour DLC
Silversun Pickups track pack (£4.39/€5.49)
"Well Thought Out Twinkles" (£1.59/€1.99)
"Panic Switch" (£1.59/€1.99)
"It's Nice To Know You Work Alone" (£1.59/€1.99)
Videos
inFamous City of Fear trailer
MotorStorm Arctic Edge trailer
PAIN David Hasselhoff trailer
Mirror's Edge Pure Time Trails trailer
PlayTV Update Q&A trailer
Resistance Retribution Shattered Stone trailer
Resistance Connect For PSP trailer
Themes and Wallpapers
Rag Doll Kung Fu Master wallpaper
Crash Commando fight wallpaper
PSP Content
Ape Academy full game (£14.99)
Lemmings full game (£14.99)
Pursuit Force: Extreme Justice full game (£14.99)
Syphon Filter: Dark Mirror full game £14.99)