The next Elden Ring reveal "isn't months and months away"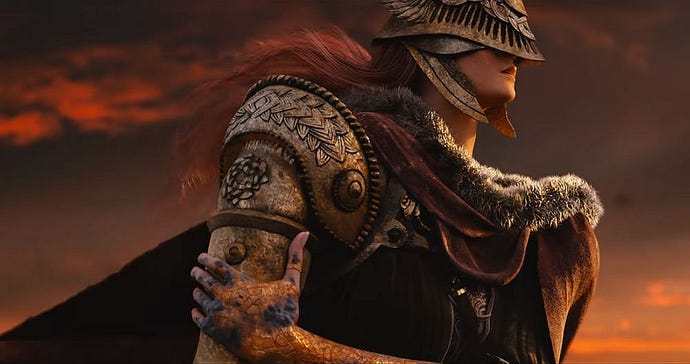 Gamers eager to hear more about From Software's upcoming RPG may not have to wait too long, according to GamesBeat's Jeff Grubb.
It's been a very long time since we last heard anything official about Elden Ring – From Software's collaborative project with George R. R. Martin – but the wait for more news on the game should be coming to an end relatively soon.
Speaking in a GamesBeat video earlier this week, Jeff Grubb – who has become something of an unofficial source when it comes to unannounced reveals – noted that it may not be too much longer before the developer lifts the lid on Elden Ring once again.
"They're obviously working on this game… they didn't show it here [at The Game Awards], but I think they probably could have if they wanted to," Grubb notes in the video (via VGC). "I think it's at that state. But let's just give it a month or two more."
Later in the video, Grubb added: "Here's one thing I've heard that I can say: have a little bit more patience, but just a little bit more. That doesn't mean days, and I don't think it quite means weeks, but it doesn't mean months and months and months."
The game was first revealed back at Microsoft's Xbox E3 2019 conference. From Software and Hidetaka Miyazaki's next game has been almost radio silent since then.
Phil Spencer has teased that he's played "quite a bit" of the title, though he was reluctant to provide more information than that.
Let's hope Grubb's information is correct, and that we will indeed see more of the game within a few months' time – people are starting to get quite impatient for more Elden Ring news.