Dying Light My Apocalypse Edition comes with a real house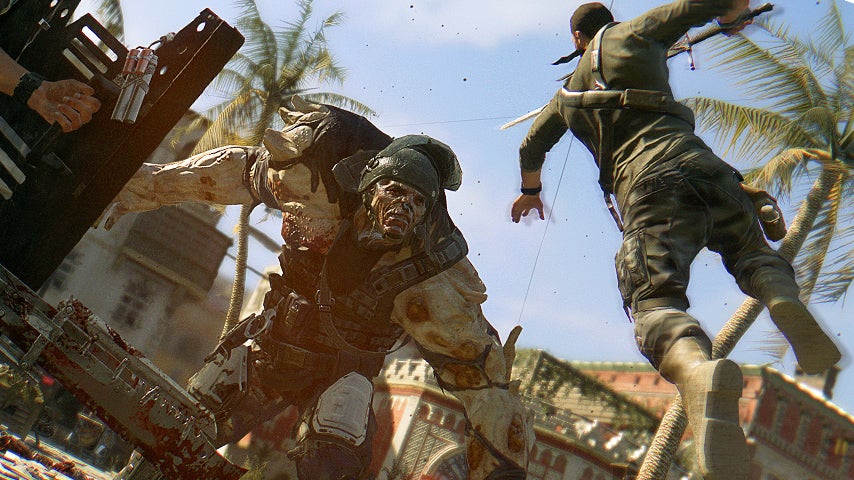 A Collector's Edition for Dying Light has been announced for the UK and it's an expensive, one-off piece of merchandise. Well, and a house.
The collection is called My Apocalypse and is available for pre-order exclusively from GAME for £250,000.
It comes with four Steelbook copies of the game, professional parkour lessons, exclusive merchandise and a custom built, zombie apocalypse-proofed house.
The house is "fortified zombie apocalypse-proofed" and will be built to order by UK-based Tiger Log Cabins. The house comes fully equipped with all live-in amenities and also includes an upper deck, an escape hatch, arsenal storage for weaponry, and a living area with TV, Xbox One, and the latest sound system.
The survival-focused parkour lessons are from Ampisound, and it comes with custom merchandise and additional in-game perks.
Here's the full rundown: ·
Custom built Dying Light Zombie Home by Tiger Log Cabins
Zombie avoidance parkour lessons with Ampisound, the team behind the internet smash Dying Light Parkour POV video
Be The Zombie match with devs where you win so you can brag to your friends how "leet" you are
Trip to Techland in Wroclaw, Poland, to meet the dev team and party with Steve the Zombie Consultant
Your face skinned onto your Night Hunter character model
Dying Light branded night vision goggles + adult diapers for the night portions of the game
x4 signed Steelbox editions of Dying Light
x2 Top of the line Razer Tiamat headphones
Human sized Volatile figurine to use as a deterrent on human raiders
The Dying Light "My Apocalypse" Collectors Edition is available to pre-order now.
It's out on February 27 at retail in the UK.