Destiny Xur update: should you buy Year 2 SUROS Regime?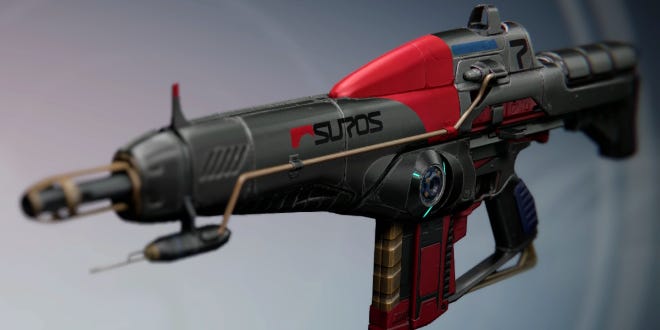 SUROS Regime was a bit of a legend during most of Destiny's first year. What's the word about the Year 2 version?
In the first year of Destiny, SUROS Regime was the Exotic weapon for many. Even after the major auto rifle nerf of Year 1, SUROS Regime never really lost its luster.
This week, Xur is selling the Year 2 version again. With the current state of weapon balance in mind, is it still worth buying?
Our Destiny expert Alex reckons it's a decent weapon, if not an instant buy. The Year 2 version is certainly upgraded, and the weapon in general is more viable now than it's ever been. Part of that has to do with the fact that, unlike the Year 1 version, you can switch perks on the fly to suit your needs.
It's also still a good weapon for events like Iron Banner, where power matters. Unfortunately, it lacks any elemental damage, and doesn't do anything in particular you won't find in other Legendary options like Trials of Osiris' Doctrine of Passing, or even the Hakke Arminius-D - which you can buy from the Gunsmith.
In short: it's not terrible and definitely has its use in PvP, but not a must have.
This article was originally published in February.