Destiny weekly reset for February 23 – Court of Oryx, Nightfall, Prison of Elders changes detailed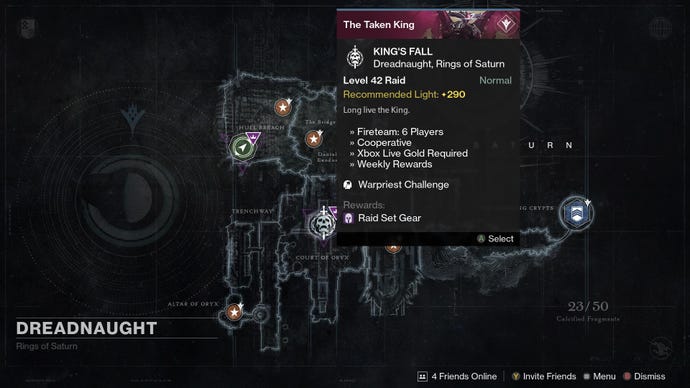 Destiny has officially kicked off another week.
The weekly server reset for Destiny has taken place, bringing a bunch of new activities you can get busy doing. That's new Nightfall strike, Prison of Elders and Court of Oryx bosses, new raid challenge, and more.
Catch the full slate below:
Weekly Nightfall: this week's strike is the Darkblade with modifiers Berserk, Small Arms, Chaff, and Airborne. Berserk prevents enemies from flinching. Small Arms gives a bonus damage to primary weapons. Chaff disables your radar, and Airborne grants you bonus damage while in the air.
Court of Oryx
This week's boss is the wizard Balwur. We can help you defeat her.
Prison of Elders:
-Level 32: Broken Legion
-Level 34: Urrox's Grudge
King's Fall raid challenge
The Warpriest challenges you this week in the raid. Take a lot at our guide to be prepared. Alternatively, you watch this video.