Destiny players pull off amazing dance routines in perfect sync, set to Michael Jackson's music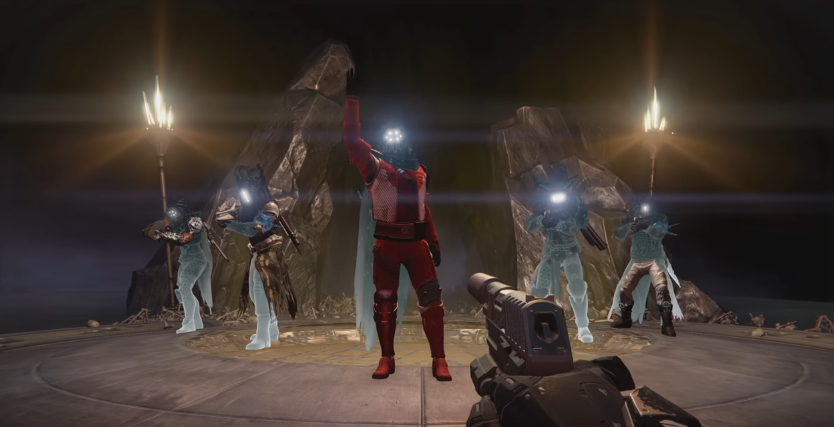 This Destiny clan celebrates Festival of the Lost better than anyone else.
Now that Destiny's Festival of the Lost is live, we're staring to see the masks, shaders, emotes, and other vanity items you can only get during the event displayed by many players who got them.
But while some just stop there, this particular Destiny group wanted to make an amazing production out of these unique in-game items. In the video above, titled Saw Something Weird on the Moon, Husky Raid manages to create very elaborate and perfectly in-sync dance routines.
After one player approaches the entrance to Crota's End raid on the Moon, the remaining five players are revealed, Michael Jackson's Thriller kicks in, and the first one of these elaborate dances start. Then the player watching participates and it smoothly transitions into the next number, with Smooth Criminal this time.
There's more to it, as well, and they utilise the Taken Chromas and older emotes to greater effect.
You really need to watch to see just how masterfully it's all been pulled off.