Death Stranding's Gamescom 'briefing' video has shown up online - check out this new cutscene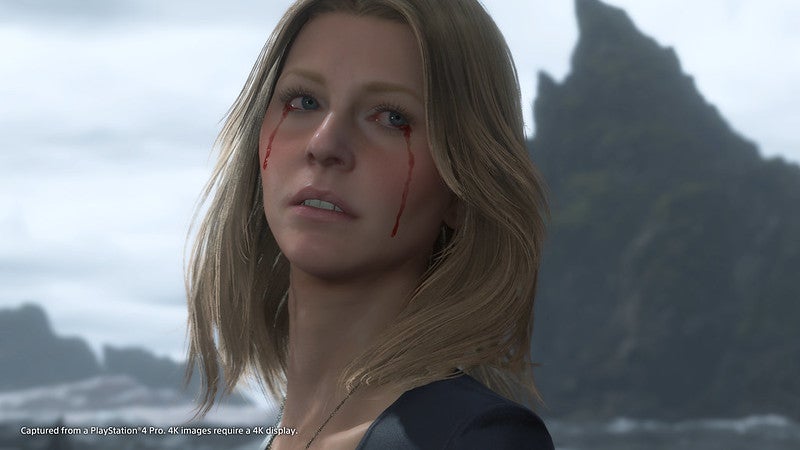 Death Stranding is a game we're still trying to wrap our heads around, so we'll take all the footage we can get - even low-quality off-camera footage of a Gamescom briefing that hasn't been shown publicly.
The footage below, released on the Death Stranding fan channel RePorter Bridges, shows off a briefing shown off during Gamescom last week. The video includes a cutscene that appears to be from early on in the game, which sets up some of the game's plot. It's low-quality footage, but you can make out the discussion between Sam, Amelie (or, at least, a hologram of her), and, uh, Die-Hardman (Death Stranding's going to be pretty weird, right?) in the Oval Office.
The two ask Sam to 'go west' and bring a series of terminals online to "reconnect the people of our great nation" - and he also needs to find Amelie's physical body and bring it home. Sam turns the mission down, but, hey, obviously he's going to do it, or there would be no game.
This cutscene hints at some of the wider themes Kojima has hinted at, particularly the idea of connectivity and bringing people together to solve problems rather than working individually. It doesn't necessarily give us much insight into how the game will actually play, though.
If you want some less grainy footage of Death Stranding, the new footage actually released out of Gamescom properly should do the trick.
Death Stranding releases exclusively on PS4 on November 8.