Dauntless is coming to the Epic Games Store, PS4, Xbox One, Switch, and mobile, with cross-platform play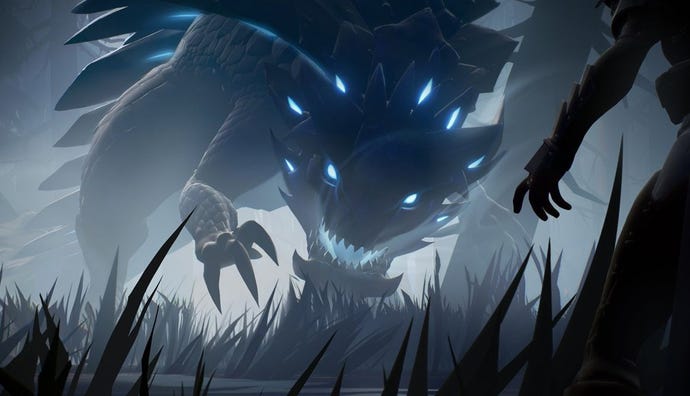 Dauntless, a free-to-play take on the Monster Hunter formula, is heading to console and mobile in 2019.
Previously in Early Access on PC, Dauntless asks you to team up with your pals and battle huge beasts in a Fortnite-esque cartoon world.
Along with the console launch, developer Phoenix Labs is releasing One Dauntless, an interconnected, cross-platform ecosystem for the online world. You'll also be able to play with your friends between all platforms in cross-platform play.
Between platforms, you will also carry all your unlocks and progression, so you can play at home, then take the game on the go with Switch or mobile.
A new trailer for the game was shown at the Game Awards, along with release plans.
"At Phoenix Labs we define ourselves through a transparent development relationship with our community and strong focus on inclusivity, both at the studio and in our game," co-founder Jesse Houston said.
"With our upcoming platform launches in April and One Dauntless, we will soon be able to welcome and connect players worldwide like never before. The journey of Dauntless is just beginning in the ever-evolving online world of the Shattered Isles, and we're excited to share many more years of experiences with our players."
On December 6, Dauntless released Frostfall, a new winter-themed expansion that introduced a new Behemoth, Valomyr.
The co-op action RPG will launch in April 2019 as a free download on the Epic Games Store, PlayStation 4, Xbox One, followed by Nintendo Switch and mobile devices later in the year.