The Cyberpunk 2077 car is now in Forza Horizon 4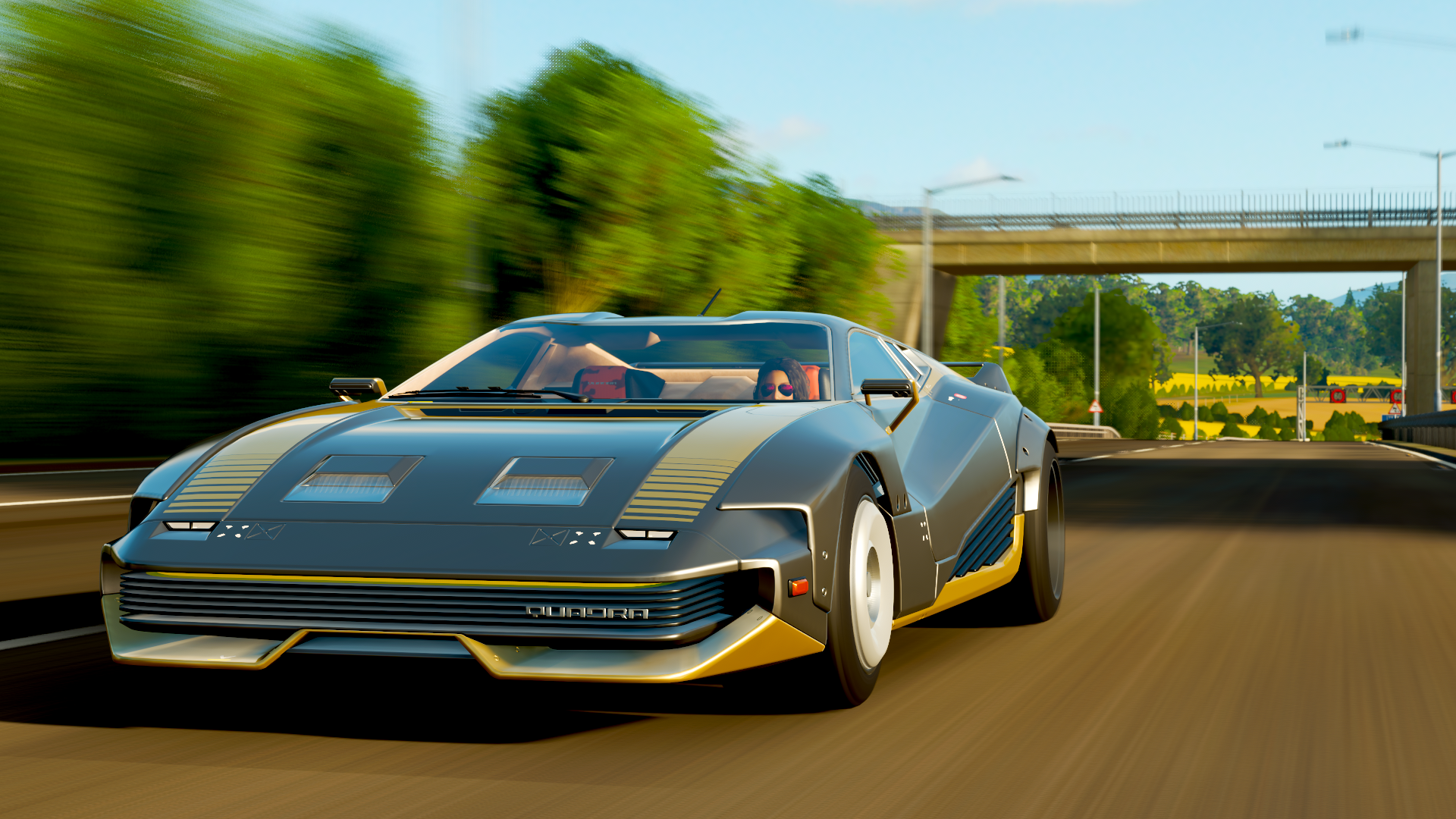 The future has sped onto Forza Horizon 4, as Playground Games and CD Projekt Red officially revealed that the Cyberpunk car has been added to the open world racer.
Prominent throughout the marketing of Cyberpunk 2077, the Quadra Turbo-R V-Tech is now in Forza Horizon 4 as free DLC.
While the news had already leaked ahead of the sci-fi RPG's launch, a trailer premiering at The Game Awards confirmed that the car would be available from December 11.
Previously, players had been able to find the Quadra mentioned in a filter search following the racer's update, which added the new stunt racing Super7 mode. It also turns out that in order to unlock V's sweet ride for your own, you'll need to complete the head-to-head race '_NIGHTCITY.EXE_'.
Honestly, bombing around the British countryside and motorway looks wild, although the game hasn't become Burnout despite some of the more aggressive drifts seen in the above trailer.
Forza Horizon 4 is available on Xbox Game Pass. Chances are however that a lot of people will be busy with Cyberpunk 2077, with CD Projekt Red confirming the sci-fi RPG had received over eight million pre-orders, while the game launched with over a million concurrent players on Steam.
Despite the huge sales, many players are also experiencing a number of issues, especially with severe frame rate performances on base PS4 and Xbox One hardware. It does however seem like the game is getting a good reception on Stadia.
For those who want to drive around Night City, you'll want to check out how to buy and unlock all the cars and bikes in the game. If you're just getting started in Cyberpunk 2077, find out which life path you should choose for V.