Cyberpunk 2077 aims to be "as refined as Red Dead Redemption 2" at launch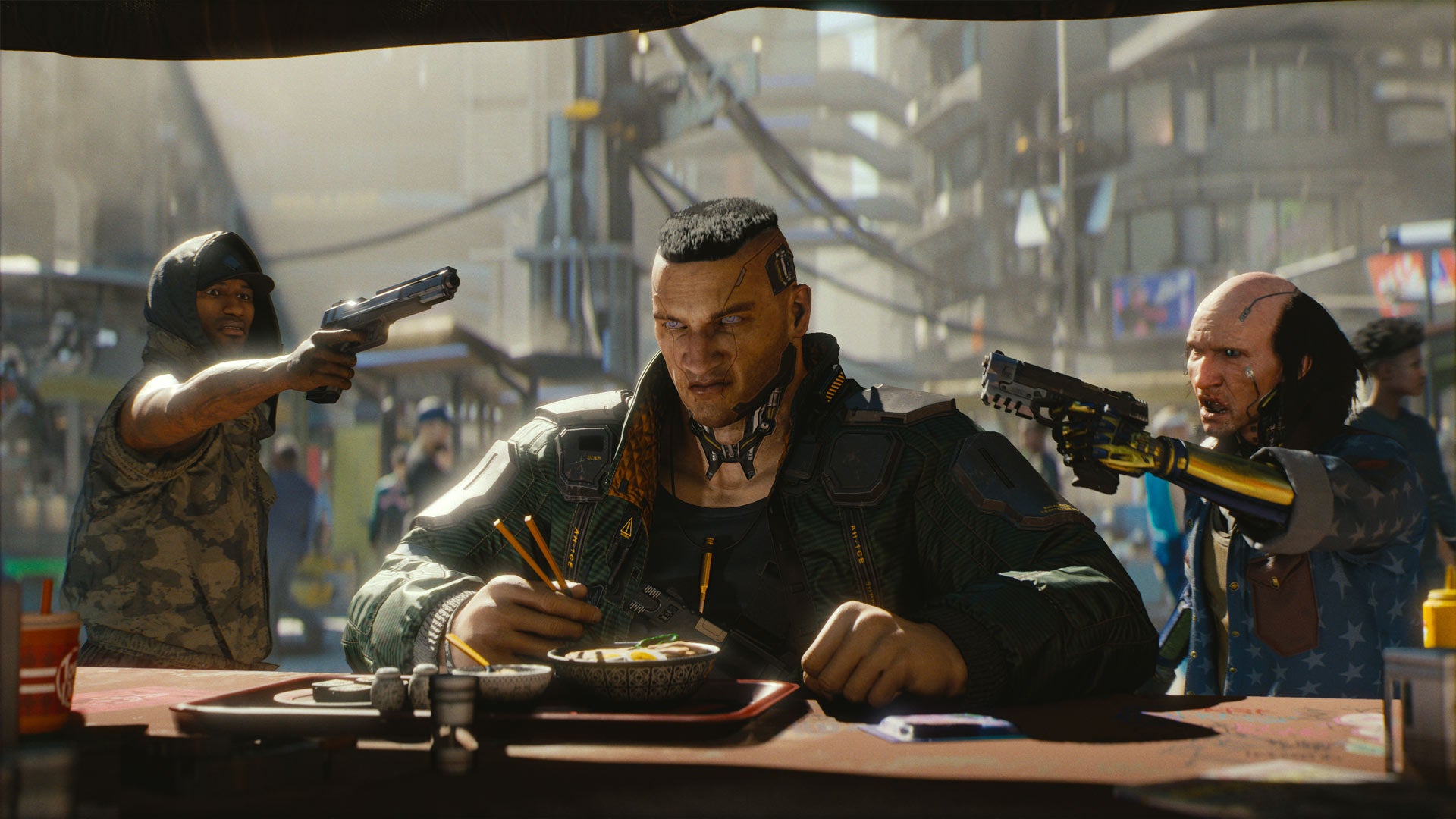 CD Projekt Red says that the release of Red Dead Redemption 2 has taught it that it needs to publish "extraordinary games".
The studio behind The Witcher series has said that it has set aside time to patch out bugs before Cyberpunk 2077's release, because "it pays to be among the best".
In a call with brokerage house Vestor DM, CD Projekt CEO Adam Kiciński was asked what the studio had learned from Rockstar's launch of Red Dead Redemption 2, that was "good enough" on release to earn itself a 97 on Metacritic, and whether or not he thinks Cyberpunk 2077 will be bug free enough to score at least a 95, given that it took a number of months to patch out The Witcher 3.
For reference, The Witcher 3 has a Metacritic score of 92.
"Without a doubt, quality is of paramount importance," he replied. "We strive to publish games which are as refined as Red Dead Redemption 2, and recent Rockstar releases in general. That game is excellent, by the way, we are rooting for it. Rave reviews, excellent sales.
"What does that teach us? Well, it teaches us that we need to publish extraordinary games, and that's exactly what we are planning."
Saying that "gamers...tend to focus more and more on hit releases," because there are only so many hours in the day, Kiciński added that "it pays to be among the best – that's how you get a nice fat slice of cake, businesswise, and the same cannot be said for the lower leagues.
"In summary, we are rooting for Rock Star and for Red Dead Redemption 2, and we're happy to see that excellent games continue to sell well."
He also said that development is "progressing fast and according to plan," with time set aside to polish up the title and "patch various bugs, both major and minor" prior to launch.
When asked when the next drop of promotional content for the game could be expected, Kiciński answered, "We are not making any announcements right now, but the campaign is ongoing, so you should expect further content. As is our tradition, we do not announce announcements. You will find out in due time."
Cyberpunk 2077 doesn't have a confirmed release date yet, but it'll probably get a 2020 launch. You can watch the full demo from Gamescom right here.