Chart-Track - Final MW2 UK sales data to release after this week's chart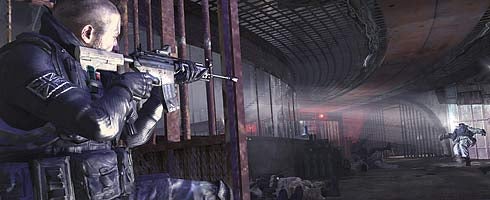 Chart-Track director Dorian Bloch's issued a statement to VG247 confirmed that final day one and week one sales data for Modern Warfare 2 will be released after the stat-tracker compiles this week's chart on Sunday.
Chart-Track put out a 1.23 million day one estimate for the game yesterday, a figure Wedbush Morgan's Michael Pachter cast doubt on last night.
Here's the full thing Dorian just sent through by email:
Concerning the comments made on VG247, subsequently picked up on by various sites, including Gamesindustry.biz, I would like to clarify the situation concerning UK Day 1 sales of 'Modern Warfare 2', especially the "I don't know how anyone could aggregate UK sales that fast".

The first point is that UK retailers have been at the forefront of electronic data capture for decades, which in turn allows us to capture daily sales from 99% of retailers on our panel. That's over 6000 retail outlets plus all the etailers - currently 25 different store fronts.
Every retailer on our panel supplies Electronic Point of Sale data. In the specific case of pre-orders through retailers with high street stores, we can and do pick these up sometimes months before a product actually launches and these are set up by the retailer to report as a specific retailer code. When the product goes live we begin to track sales on the actual barcode for that product, along with the actual selling price for every single transaction.
In the specific case of online retailers and pre-orders, the moment they ship a product it registers as a sale in the daily transaction files we are sent. Online retailers have to ship the product in advance in order to hit the street date, so we will pick up actual sales (shipped to the customer) prior to the day 1 release. These are re-dated to day 1.

I hope that this helps to explain how we get to release an accurate day 1 sell-through so quickly. Of course, with so many retailers and stores, we will release a final figure for day 1 / week 1 sales of 'Modern Warfare 2' after we have produced the week 46 UK entertainment software chart, this coming Sunday. We run a Sunday-Saturday chart week, so this will cover the first 5 days of sell-through for MW2 and the date range is Sunday 8th November up to including Saturday 14th November, sales up to midnight. Because we get daily sales we actually produce the final chart each and every Sunday, with our retailers/publishers getting a full analysis of the UK market by Monday morning, 10am.

The reason why we call the 1.23m a day 1 estimate is because with so many retailers, it is always possible that some data will actually arrive later in the week, due to technical reasons or transmission problems. We will therefore release final figures as indicated above.
And there you have it. Watch for final UK figures next Monday.