Bluepoint Games is teasing another remake, and fans think it's Demon's Souls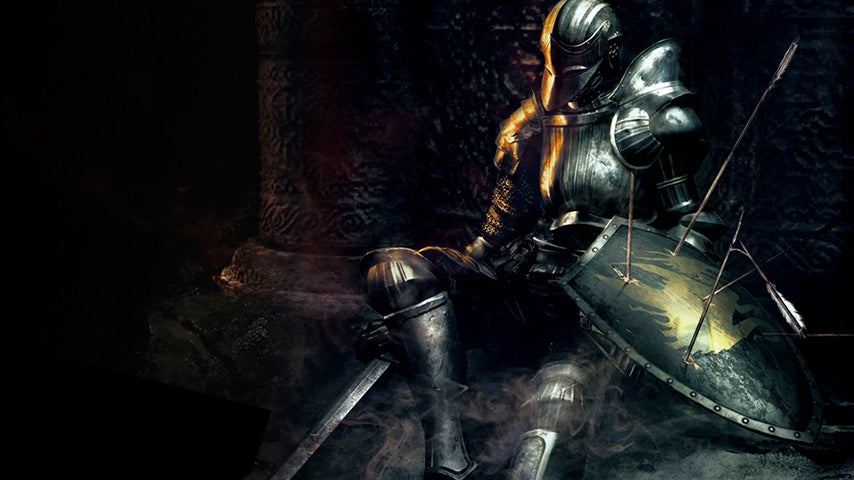 Remake specialist Bluepoint Games is teasing a new title, and it's "a big one".
In an interview with WIRED, when asked about the specific titles that are in development for PS5, Marco Thrush, president of Bluepoint Games said:
"We're working on a big one right now. I'll let you figure out the rest."
Rumours have been circulating for a while on Resetera that Bluepoint is currently working on a full remake of Dark Souls precursor, Demon's Souls.
Despite the obvious links to FromSoftware's later games, the Demon's Souls IP is owned by Sony, so it's technically separate from the rest of the Souls series - however fans have been clamouring for a remake since long before the release of Dark Souls: Remastered in 2018.
Many of Bluepoint Games' projects have been on Sony-owned properties like Shadow of the Colossus, Gravity Rush Remastered, and Uncharted: The Nathan Drake Collection. It would make sense then that this "big one" is another game with deep links to Sony, however the studio also has ties to Konami through the Metal Gear Solid HD collection, and EA and Microsoft via the Xbox 360 port of Titanfall.
Adding fuel to the bonfire are Souls series creator Hidetaka Miyazaki's comments that he would enjoy a remaster "done right" by another studio.
Despite this, Bluepoint's next project could be something different altogether. Speaking at a GDC presentation back in April 2019, Bluepoint technical director Peter Dalton said that the project was best described as a "re-envisioning" rather than a remake or remaster - going further than their work on Shadow of the Colossus.
This could suggest that Bluepoint is changing and iterating on more features than it has in previous games. Would that fit with a game that's as revered a fan-favourite as Demon's Souls, which has such a characteristic 'souls-like' style? Maybe not.
Let us know what you'd like to see Bluepoint Games remaster or remake in the comments!
Sony just revealed that the PS5 release date is holiday 2020, and that there's a new controller with haptic feedback bundled in the box. The PlayStation 5 console has also been confirmed to support ray tracing, and as having a built-in disc drive that plays 4K Blu-Rays.
For further reading on why we're seeing more and more fully-fledged video game remakes, check out our interview with specialist remaster studio, Virtuos Games here.