BioShock Infinite: Complete Edition release date announced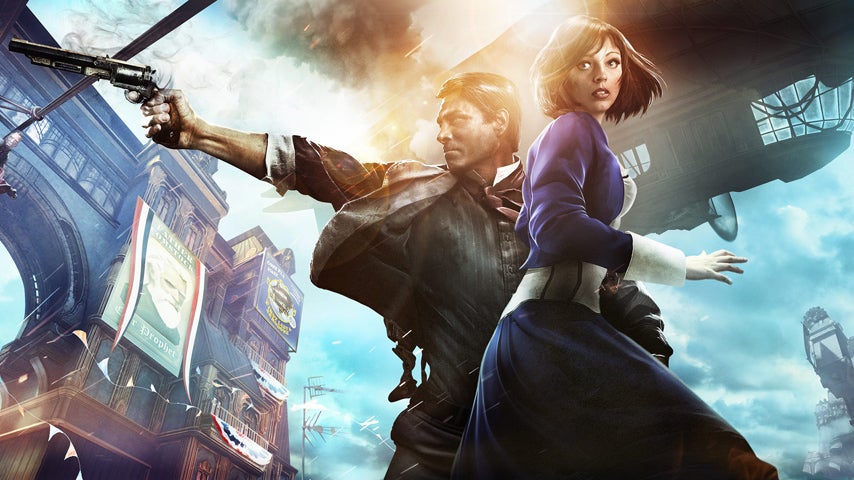 BioShock Infinite: Complete Edition bundles Irrational's shooter with all DLC packs, and will be available next week.
BioShock Infinite: Complete Edition will be available from November 4, Take Two revealed in its financials today.
The pack includes the core game plus shooting challenge pack Clash in the Clouds and both episodes of Burial at Sea.
It also grants various DLC packs previously exclusive to various bonuses and special offers - the Industrial Revolution Pack, Upgrade Pack and the Early Bird Special Pack.
The PS3 and Xbox 360 re-release is not coming to PC, 2K told Polygon, and will not be available digitally. It'll set you back $40 or local equivalent.
If you're yet to try BioShock Infinite this may be a hand way of grabbing it. It's worth checking out just because it's the now-disbanded Irrational Games' swansong, if nothing else.