Bilson on Homefront: "I promise you it competes"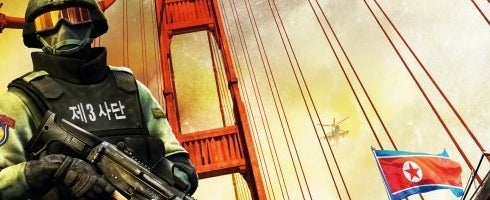 THQ core boss Danny Bilson's laying his cards on the table against the other big shooters in the industry, saying the Kaos-made FPS Homefront can take on the best.
Speaking at a press conference in Montreal following today's announcement of a new studio in the city - to be headed by ex-Assassin's Creed chief Patrice Désilets - Bilson made a massive vow:
"I promise you [Homefront] competes with everybody else in the genre; in the shooter genre, in the action genre, or what I like to call the 'you're in the movie' genre," he said.
"This is an incredible experience."
He also stressed that emphasis in the shooter was on multiplayer, and that its single-player component will be "6-10 hours" long.
"Homefront has a heavy emphasis on the multiplayer, but the single-player is extraordinary, it really is," he said.
Bilson added: "I'm going to be really honest. To get ... 20 hours of single-player, you'd have to sacrifice perhaps the depth of the multiplayer. Or have a five-year schedule and unlimited budget.
"Like the other single-player games, you're going to find our single-player to be in the 6-10-hour range, and the multiplayer possibly in the 100-hour range."
Homefront's story sees a economically weakened United States invaded by a strong-growing united Korea, consisting of both North and South ends of the peninsula and Japan.
Bilson's already said that Homefront 2 has already been planned out and will take place outside the US-Korean conflict.
Homefront releases next March for PS3, 360 and PC. A multiplayer demo is planned.
Via EG.