THQ announces Montreal studio, adds Patrice Désilets as head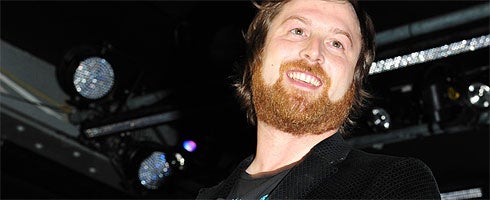 THQ's is to open a new studio in Montreal next year, and has hired ex-Assassin's Creed boss Patrice Désilets to head it up.
Désilets, who was creative director on the series and on Prince of Persia: The Sands of Time for Ubisoft before moving up to a lead role on the Assassin's Creed franchise, will be tasked to hire a team of developers for the new studio, which will open next summer.
Désilets's team at THQ Montreal will create a new IP, while another team will handle an existing THQ IP or a new IP. A US designer will head that line-up.
"The best way we can deliver fresh, high-quality gaming experiences is by working with the best talent. THQ is delighted to have the opportunity to make a brilliant addition to our team next year with Patrice Désilets," said THQ core boss Danny Bilson.
"We expect calendar 2011 to be a watershed year for THQ, and adding developers like Patrice helps ensure our focus on new IP and great games charted by leading industry artists."
Bilson told GI in an interview that he expects a head-count of over 400 people at THQ Montreal within five years.
Désilets left Ubisoft Montreal back in June on the weekend before E3, where he took a "creative break from the industry" after completing work on Assassin's Creed: Brotherhood.
Bilson had hinted Désilets's move to THQ in an interview with VG247 that was published two weekends ago.
"We're gonna announce another piece of talent in two weeks that's a big game-maker," he told us.
"On October 19, I believe, we're gonna announce this other big game-maker joining us."
THQ's courted an excellent spread of developers within the past year, including Tomonobu Itagaki's Valhalla Games Studios on Devil's Third and Double Fine, who developed Costume Quest and a yet to be announced downloadable title for the publisher.
[Pic]