Homefront: The Revolution reviews, all the scores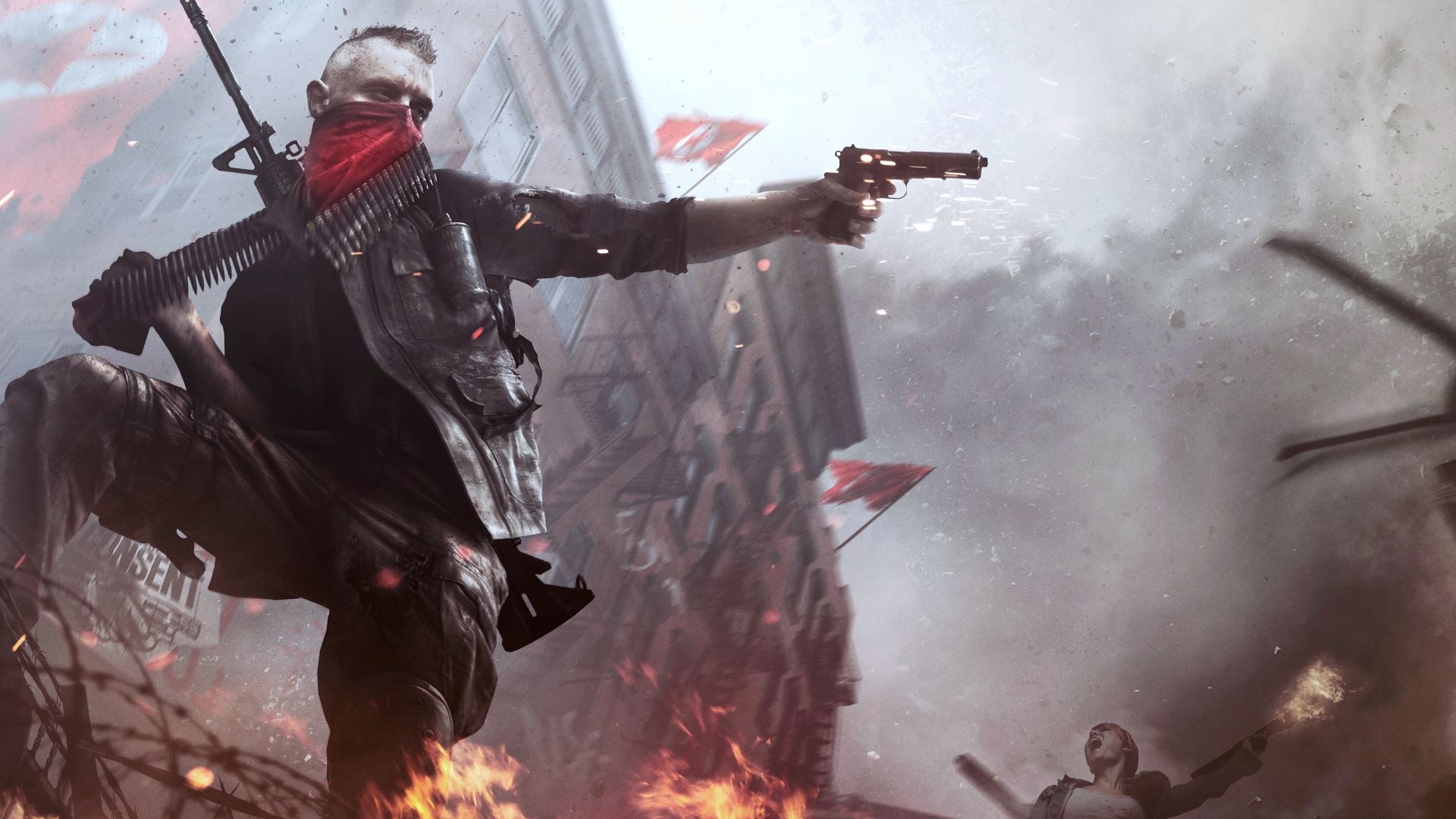 Reviews for Homefront: The Revolution have started dropping, and they're not looking good.
Homefront: The Revolution reviews, all the scores
Homefront: The Revolution is the second game in the Homefront series. Originally owned by THQ, franchise rights were bought by Deep Silver when THQ went bust back in 2014.
The game has been in development at Crytek UK since before the transfer. Crytek UK was formally Free Radical, makers of the TimeSplitters series. The studio later changed its name to Dambuster, after being acquired by Deep Silver. There's even a decent TimeSplitters 2 Easter egg in there.
The Revolution is set in a North Korean-occupied Philadelphia where you'll be working a with a group of freedom fighters to rid the country of its fascists oppressors. The game borrows Crysis' modular weapon design, meaning you could swap scopes and barrel modifications on the fly.
One of the main features of this sequel is a new mode called Resistance. This is a narrative-driven co-op mode where you team up with others to ambush and attack occupation forces. There are 12 in total and they can be replayed, with guerrilla tactics being the name of the game.
Scores are out of ten unless otherwise noted.
Find the reviews below:
Homefront: The Revolution is out May 17 on PC, PlayStation 4, and Xbox One. If you're going for the PC version, make sure to download the latest Nvidia drivers.