Battlefield 1: play three days early with the Early Enlister Deluxe Edition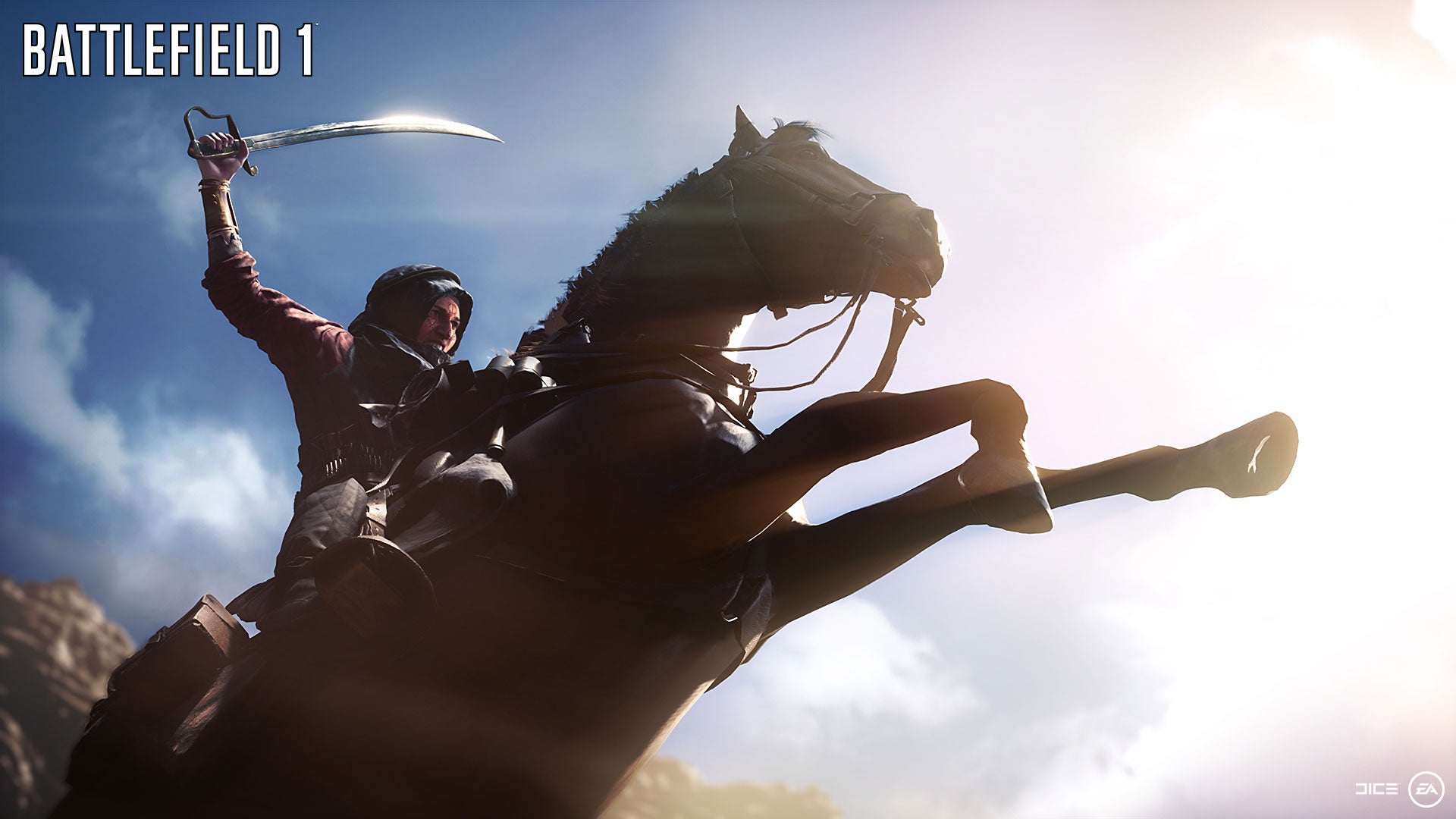 Those who pre-order the Battlefield 1: Early Enlister Deluxe Edition will get their hands on the game October 18. The game also has an interesting collector's edition exclusive to Amazon.
Battlefield 1: play three days early with the Early Enlister Deluxe Edition
The $79.99 Early Enlisters Deluxe Edition comes with the following added bonuses:
Red Baron Pack:
Vehicle: Red Baron's Triplane
Sidearm: Red Baron's P08
Emblem: Red Baron's Flyer Pin
Lawrence of Arabia Pack:
Horse: Lawrence of Arabia's Black Stallion
Weapon: Lawrence of Arabia's SMLE
Melee: Lawrence of Arabia's Jambiya
Emblem: Lawrence of Arabia's Emblem
New visual appearance on three of the largest vehicles:
Frontline Camouflage Train
Night Raid Airship
Dazzle Camouflage Dreadnought
Harlem Hellfighter Pack:
Weapon: Hellfighter Trench Shotgun
Siderarm: Hellfighter M1911
Melee: Hellfighter Bolo Knife
Emblem: Hellfighter Insignia
Plus, seven day early access to 2016 free map, and five Battlepacks.
This edition is now available for pre-order through the retailer. Amazon US also has it up for pre-order.
It can also be pre-ordered through Origin and from the Xbox and PlayStation Stores.
Amazon Collector's Edition ($219.99)
The Battlefield 1 Collector's Edition comes with a 14" statue, concept art playing cards, the ability to "uncover exclusive DLC content with the messenger pigeon tube," and a Battlefield patch.
The Battlefield 1 Amazon Exclusive Collector's Edition includes:
Battlefield 1 Deluxe Edition Base Game
Collector's Edition Statue (14" Tall)
Exclusive Steel book
Exclusive cloth poster
Deck of playing cards
Messenger pigeon tube with exclusive** DLC content
Exclusive patch
Premium packaging
When pre-ordering this edition, or any edition at Amazon, you will also get the Hellfighter Pack and days early access to the releasing later in 2016.
Battlefield 1 releases globally on October 21 for PS4, Xbox One, and PC for $59.99.