Assassin's Creed will let you choose your gender after Odyssey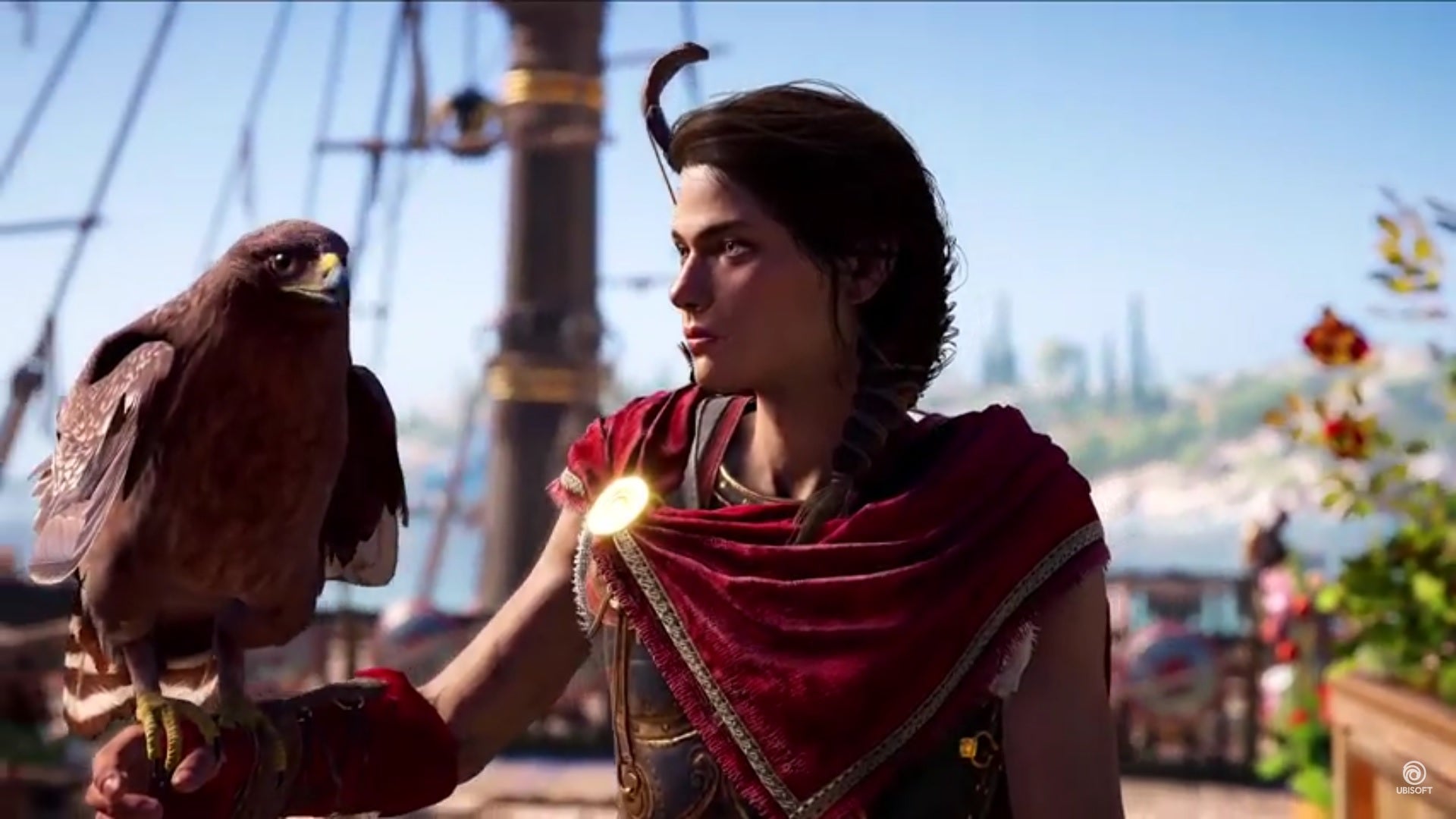 The ability to choose your protagonist's gender is something Ubisoft intends to keep using long after Assassin's Creed Odyssey.
Assassin's Creed Odyssey is a major shift for the franchise, tweaking everything from combat to romance options. But perhaps the biggest change is the decision to choose between male and female heroes with the characters of Kassandra and Alexios. This has been a criticism of the series since 2014 - but now, Ubisoft doesn't think it'll ever go back.
"I think it would be a mistake to limit our players, limit our fanbase from as many people as possible," game director Scott Phillips told GamesIndustry.biz. "I don't know why we would go back. We should continue pushing in this direction, bring in more players, more fans to enjoy this experience and make it their own experience."
When Assassin's Creed Unity launched with co-op gameplay but no option to choose gender, players were frustrated with the decision and Ubisoft's response to it. 2015's sequel - Assassin's Creed Syndicate - addressed some of those concerns with dual male and female protagonists.
But Assassin's Creed Odyssey gives you a choice of gender and applies it across the entire game. This is largely part of an increased emphasis on roleplaying, which extends to in-game relationships and how violently you behave out-of-mission. "We want, as much as possible, to give you those options to affect the world, maybe in ways you might not have been able to in the past," Phillips continued. "There's some quest givers that you can just kill and you're not going to get that quest. There's things like that, you can impact the world in ways that haven't been possible in the past because of choice."
Assassin's Creed Odyssey launches for PC, PlayStation 4, Xbox One on October 5, 2018. A Japanese Nintendo Switch version will arrive the same day.