New Assassin's Creed for FY2011, ACII pushes through 6M units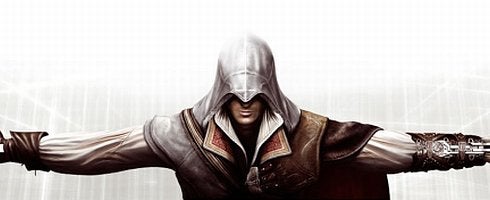 Ubisoft's confirmed that a new Assassin's Creed game is to release in its coming fiscal year.
It'll be the first in the series to have an online multiplayer mode.
The company also said today that Assassin's Creed II has exceeded the 6 million units sold mark, and fully expects the title to reach 9 million sell-in units by March 2010.
While it didn't go into any detail on the new AC game, the company did point to a more focused console outlook in the 12 months starting April 2010.
"The 2010-11 line-up will be more focused on the Xbox 360 and PlayStation 3, the consoles which are expected to experience sustained sales growth in games for gamers in calendar 2010," said the firm in a press release.
"Other new franchises and innovations will also be announced throughout the year."