Say so long to that weird-faced Assassin's Creed 2 NPC - he's been patched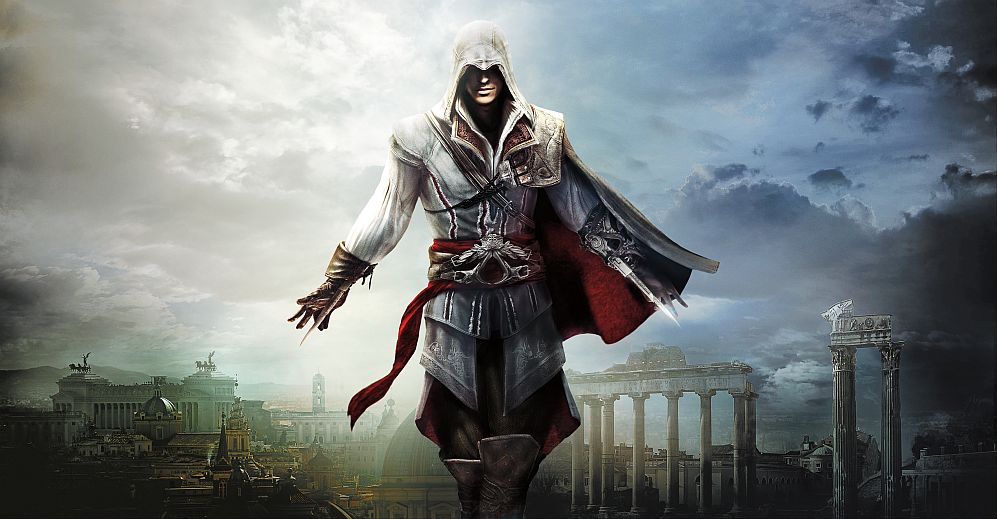 That's a shame, really. He was a rather fun fella.
Those playing Assassin's Creed: Ezio Collection on PS4 and Xbox One may have encountered a rather odd-looking NPC during Sequence 1, Memory 1, and if so, know that he is now no longer included in the game - thanks to a patch.
According to Eurogamer, the latest patch for the game tosses the fella right out of the collection, even though he was also spotted in the original Assassin's Creed 2 when it was released in 2009. So, after seven years of servitude, he's been let go without any fanfare. Hopefully, he was given a nice severance package.
EG notes in Assassin's Creed 2 the fella was harder to spot due to the game being darker than its current-gen upgrade, and he was just one of a number of NPC models who would appear during the cutscene, so you may never have noticed him in the first place.
"The NPC in question only appears in Sequence 1, Memory 1 in Assassin's Creed 2 and is randomly generated, appearing infrequently," a Ubisoft rep told the site. "The graphics issue does not affect the core gameplay of Assassin's Creed The Ezio Collection."
The patch notes for update 1.02 not only get rid of the fella in question, but it also fixed some sound issues.
So long then.