Assassin's Creed The Ezio Collection finally announced for November on PS4 and Xbox One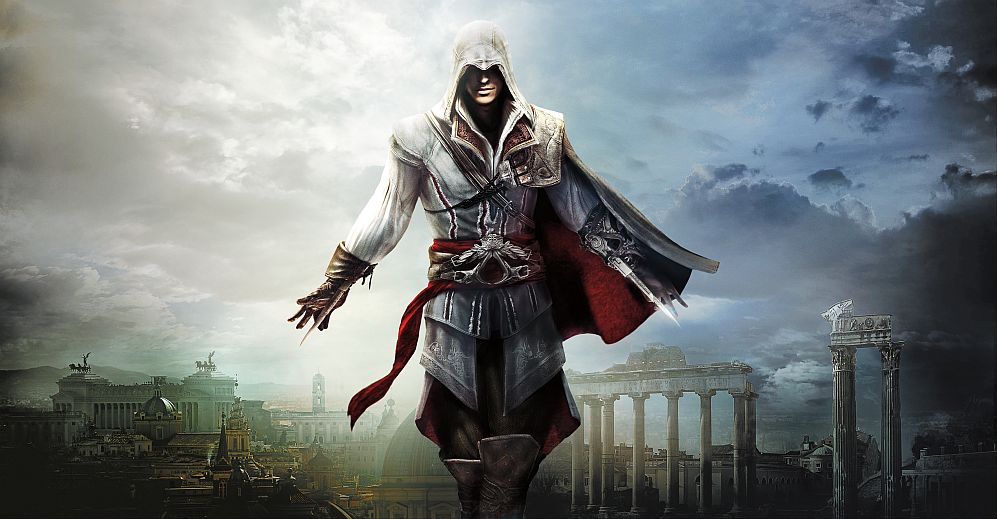 Ubisoft has confirmed Assassin's Creed: The Ezio Collection exists, which we already knew thanks to retail and rating listings.
All of the leaks were correct: it's out in November, includes the three titles starring Ezio, all single-player add-on content, and the two animated films Embers and Lineage. The game was been updated with updated graphics, and those who buy the collection will get a free ticket worth up to $8 for the Assassin's Creed film.
The collection of Assassin's Creed titles starring Ezio Auditore da Firenze was first listed for current-gen systems in August, by the Korean Game Rating Board.
Later in the month, a promotional image for the game was leaked, and on the same day, Amazon Italy listed the game for a November release.
It contains Assassin's Creed 2, Assassin's Creed: Brotherhood and Assassin's Creed: Revelations. Multiplayer is not supported.
Assassin's Creed: The Ezio Collection will release for PlayStation 4 and Xbox One in North America on November 15 and in Europe and the UK on November 18.
Additionally, Ubisoft announced the release of the Assassin's Creed The Ezio Collection Collector's Case, which is exclusive to the Uplay Shop. It contains souvenirs from the Auditore Family crypt and includes lithographies, the game's official soundtrack featuring 40 tracks from the three games, and an exclusive Black Edition collectible bust of Ezio.
The Assassin's Creed franchise has sold over 100 million copies worldwide, per Ubisoft.