Analyst: StarCraft II to move 5M units its first year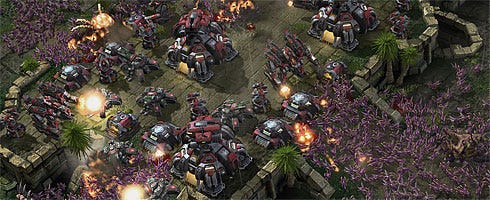 With the announcement of a date for StarCraft II: Wings of Liberty, comes a probable analysis from Cowen group's Doug Creutz.
He estimates that the game could sell around 5 million units worldwide during it's first year on the market.
"The original StarCraft has sold roughly 10 million units worldwide since its launch 10 years ago," said Creutz, via Gamasutra.
"We believe the Chinese online launch with distribution partner NetEase will most likely be in 2011."
The game's getting a simultaneous release on July 27 in Europe, South Korea, and North America, with two expansions planned about 18 months apart - Heart of the Swarm and Legacy of the Void.