Amazon's Battlefield 1 Collector's Edition comes with a statue, a steelbook, and no game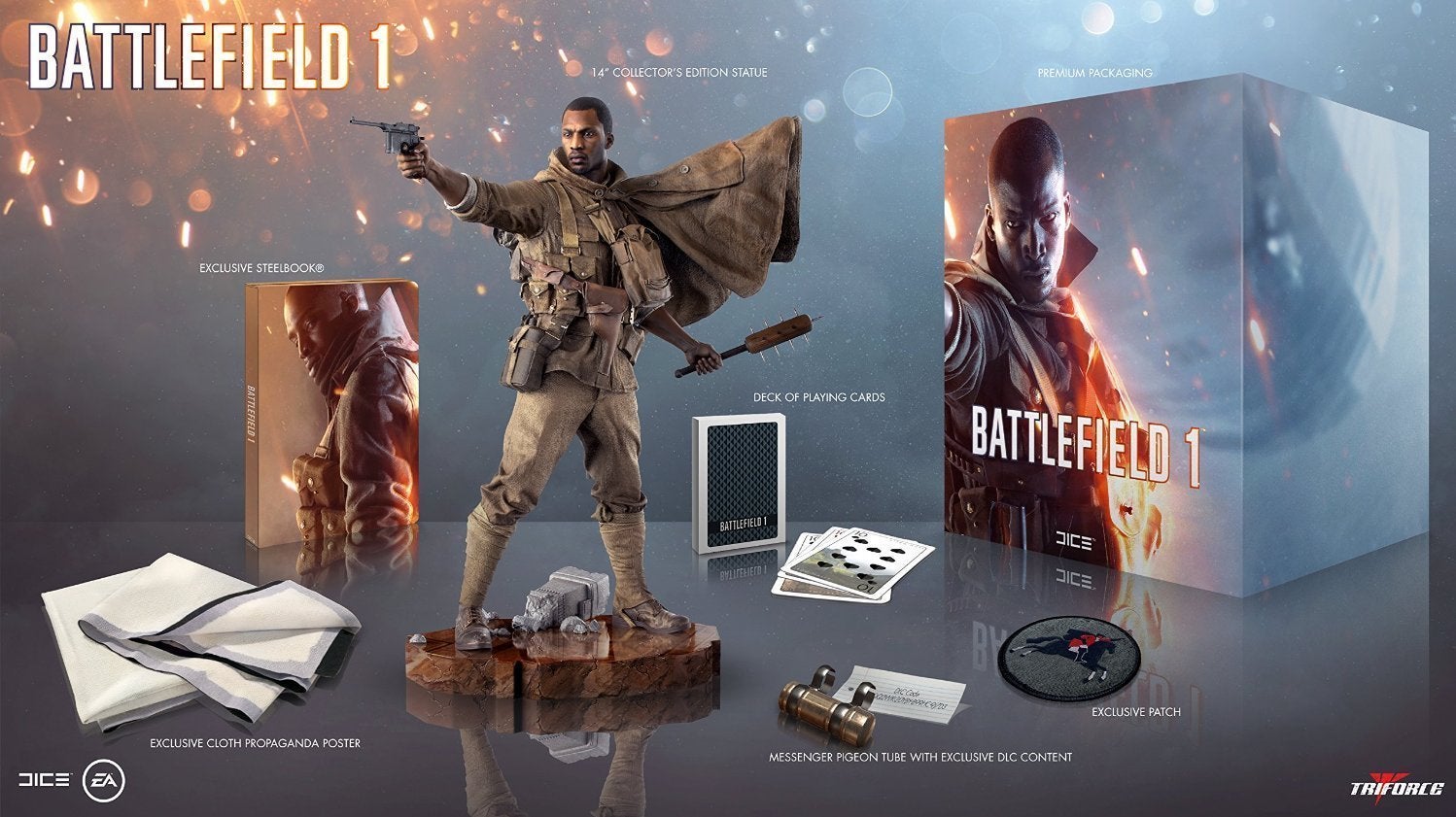 Amazon has made its exclusive Battlefield 1 Collector's Edition available for preorder, but if you want the game itself you're going to have to pay extra.
This distinction is made very clear in the product's descriptive name: 'Battlefield 1 Exclusive Collector's Edition - Does Not Include Game'.
Here's a list of what this $129.99 Collector's Edition does actually include:
Collector's Edition statue (14" Tall)
Exclusive steel book
Exclusive cloth poster
Deck of playing cards
Messenger pigeon tube with exclusive DLC content
Exclusive patch
Premium packaging
It's unclear what the 'DLC content' is, although as an exclusive it's likely to be entirely cosmetic.
Battlefield 1 released on October 18, for PC, PS4 and Xbox One.