A New Super Smash Bros. Ultimate Fighter Will Be Revealed at Tonight's Game Awards
Our money's on it being Geoff Keighley himself. Imagine getting hit with a "World Premiere" Final Smash.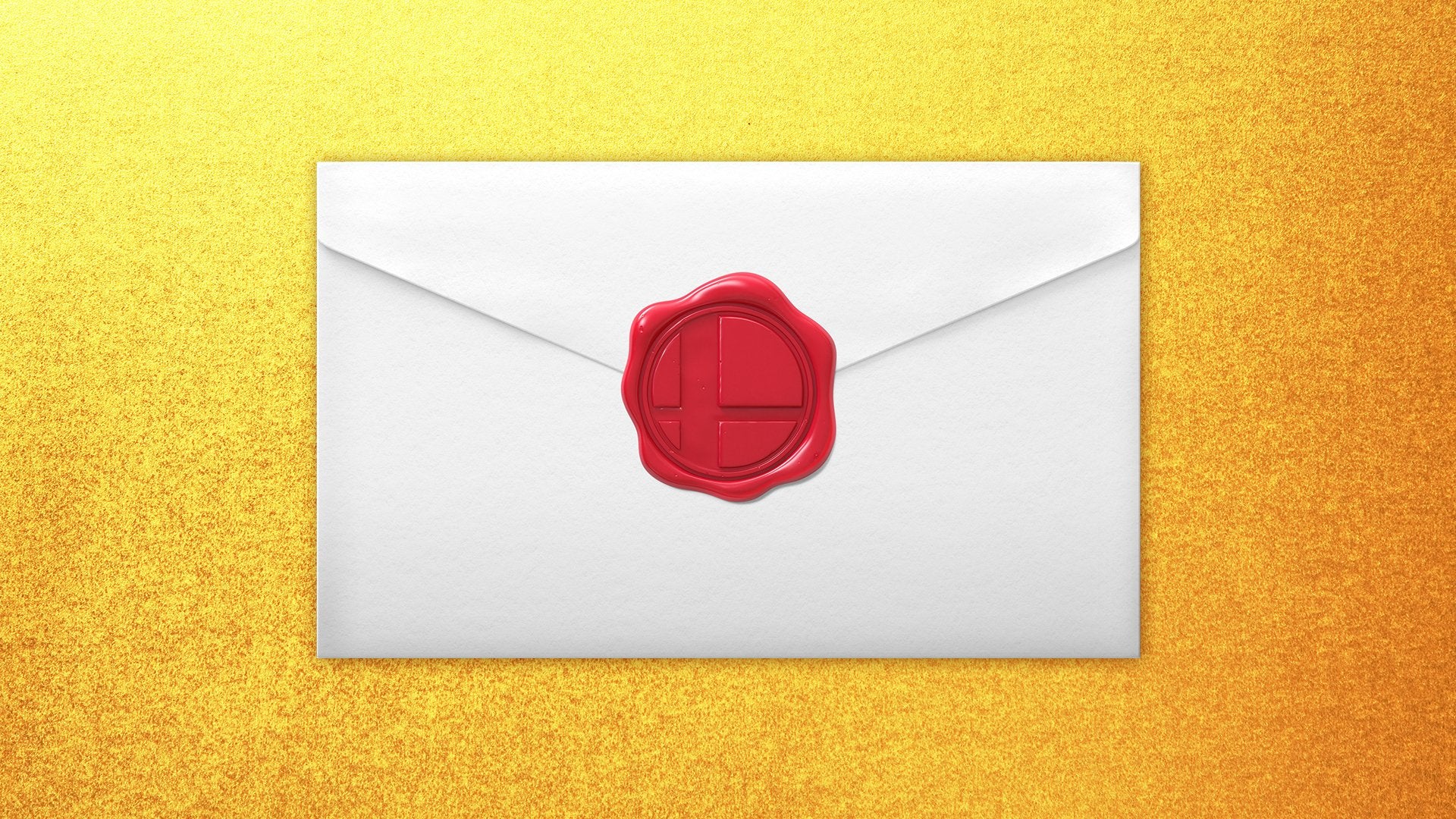 This article first appeared on USgamer, a partner publication of VG247. Some content, such as this article, has been migrated to VG247 for posterity after USgamer's closure - but it has not been edited or further vetted by the VG247 team.
The Game Awards are nearly upon us, and this year it seems like one of the night's biggest debuts won't even be a game. Nope, as Nintendo just announced, tonight will see the unveiling of another Super Smash Bros. Ultimate character, which is just about the only kind of DLC reveal that can get the internet going with the same fervor as a shiny new trailer.
Who'll it be? I honestly have no idea, and with the variety already present in Smash, the list of possibilities is just too large at this point. To find out live, we'll just have to tune in via Twitch or YouTube starting tonight, Dec. 10, at 4 p.m. PT / 7 p.m. ET and watch through the whole socially distant three-city deluge of trailers and acceptance speeches.
You can find the full list of nominees for this year's show here. As for what to expect from the show in terms of other reveals, host Geoff Keighley and company have been trickling out hints and teases on Twitter in the lead-up to the show, but let's maybe cool our jets on the possibility of another Game Awards bombshell like the surprising Xbox Series X debut from last year.
With regards to how this Smash announcement will go over, I'm very interested to see if the folks who're angry about Nintendo's recent cease-and-desist toward the Smash Bros. Melee community will decline climbing on the hype train today. Are we in for more enthusiastic memes like we got with Minecraft Steve's addition to the roster, or is Smash at-large at a point where enough folks are more upset than they're willing to crack jokes?
I guess we'll find out soon enough. On top of all the pomp and circumstance of the show itself, don't forget that The Game Awards are again being accompanied by The Game Awards Festival, a limited-time roundup of free demos for new and upcoming games that'll be available through Steam, Xbox, and Nvidia's GeForce NOW cloud streaming.