Yakuza 3 gets Collector's Edition in Standard Edition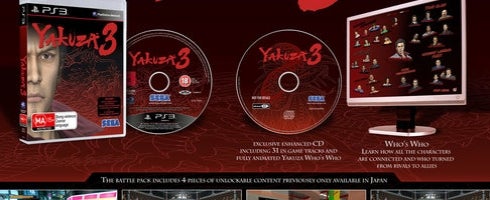 Sega's revealed a couple of extra goodies for the European edition of Yakuza 3.
Included in the pack is a soundtrack CD , as well as four DLC packs previously available in Japan.
An interactive CD is also packaged for PC, which details the background of the series so far.
This'll be the only edition of the game released in the PAL regions.
The game's out on March 12 in the UK for PS3.
Thanks, Kotaku.