UPDATE: Wizards of the Coast is suing this game for allegedly ripping off Magic, and its developer just responded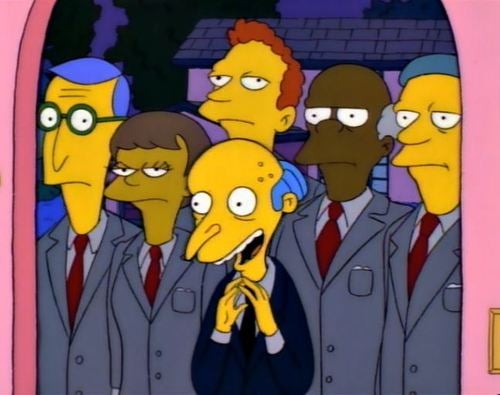 Magic the Gathering company Wizards of the Coast is suing the creators of a game called Hex: Shards of Fate for apparently ripping off its popular card game.
UPDATE: As spotted by GameInformer, both Cryptozoic and Hex Entertainment have issued a joint statement in response to Wizards of the Coast's claims that Hex: Shards of Fate borrows heavily from Magic The Gathering.
Here it is:
As you may be aware, Wizards of the Coast recently filed a lawsuit against Cryptozoic Entertainment, LLC and Hex Entertainment, LLC in the Western District of Washington. The complaint alleges various similarities between HEX: Shards of Fate and Magic: The Gathering.
Although we take all pending litigation seriously, we do not find any merit to the allegations in the complaint. We do not expect this frivolous legal action to impact our efforts to deliver a compelling and entertaining game experience to our customers.
HEX: Shards of Fate is a digital only MMO-TCG that attempts to innovate what a digital trading card game can be. Its digital only nature allows it to push the boundaries in ways a traditional paper TCG never could. As a small company, the daunting task of defending ourselves from the bullying of a much larger corporation is difficult, but we are committed to HEX: Shards of Fate and ultimately we will prevail.
We respect intellectual property rights, but the right to make a TCG is not exclusive to WOTC. Many TCGs can, and do, coexist consistent with any IP rights WOTC might have. While IP rights are important, so is fair competition. WOTC cannot snuff out fair competition with frivolous infringement assertions.
Further, we ask that you respect the duties and obligations of the HEX team members during this time. Any questions or comments should be directed to legal@hextcg.com. All inquiries will be read but please understand that because of the nature of this matter, not all questions can be responded to at this time.
-The HEX Team
ORIGINAL STORY: Hex: Shards of Fate was funded on Kickstarter in June last year to the tune of $2,278,255, and developer Cryptozoic Entertainment pegs it as an MMO trading card game for PC and Mac.
Here's a clip of Hex in action:
Now, Wizards of the Coast is suing Cryptozoic, and the suit calls out the "blatant and willful misappropriation and infringement of some of Wizards' most valuable intellectual property assets pertaining to its Magic: The Gathering trading card game and trading cards."
Wizards is seeking all of the money made by Hex so far, which is estimated at over $500,000, for pilfering the "look and feel" of Magic and its "mechanics, plot, actions and elements."
The company also claims that Hex retains Magic's scoring system, battle flow, placing cards side-by-side to compare them among other facets that Wizards believes creates a "false association" with its card game.
Have a look at the lawsuit above and the trailer to decide for yourself.
Via PCGamesN.