With Baldur's Gate 3 Coming to Stadia, Larian Reacts to the Platform's Struggles
"We of course follow the news, and we know what players are thinking and why they're thinking that."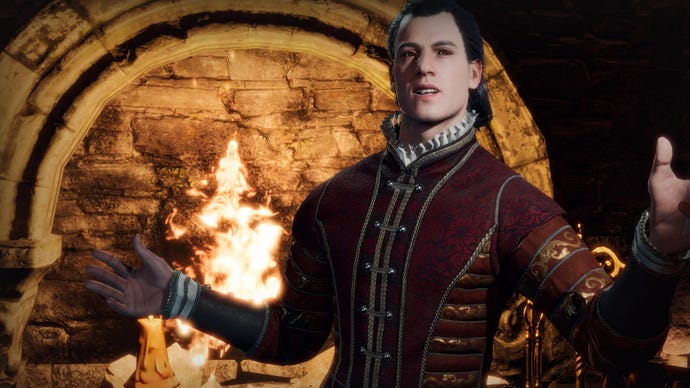 This article first appeared on USgamer, a partner publication of VG247. Some content, such as this article, has been migrated to VG247 for posterity after USgamer's closure - but it has not been edited or further vetted by the VG247 team.
It's no secret that Google Stadia has had a rough go of it since launching last year. With few exclusives to its name, it has struggled to carve out a niche among the established platforms. Baldur's Gate 3 is one of Stadia's handful of major titles, so I was curious to know if developer Larian Studios was feeling nervous about its struggles to this point.
Design Producer David Walgrave's response is that developers have a different relationship with Stadia than customers. "We know where they're going, we know what to implement with their API, so we just implement that," he says. "We of course follow the news and we know what players are thinking and why they're thinking that, but we try not to think about that too much because we also think that there are certain features that we're building thanks to Stadia."
Walgrave says that Larian continues to be drawn by the potential of its enhanced streaming features. Larian considers the ability to interact directly with the audience especially interesting.
Larian CEO Swen Vincke told USgamer as much when talking about the game for the first time last year. "If you have the ability to stream [Baldur's Gate 3], that means you have the ability to play with a larger group of people very easily, which is a good thing. But there's more. There's a lot of people who watch Critical Role [a D&D web series], and since BG3 has drop-in/drop out multiplayer, you can suddenly start having the community working together with streamers."
Google Stadia launched in November 2019, and in our review we called it a "muddled stream of consciousness." Support for the platform to this point has been mixed, and communication has been a major problem. None of that bodes well for Baldur's Gate 3's prospects on the platform, but given Larian's track record, it's unlikely to remain limited to Stadia and PC for long. Divinity: Original Sin and Divinity: Original Sin 2 both made their way to PS4 and Xbox One in relatively short order.
In the meantime, I got to check out Baldur's Gate 3 last week, which is certainly shaping up to be the sort of hardcore RPG experience that longtime D&D fans expect. I'll admit, I was a little squicked out by the tadpoles. And here I thought the earwigs in Star Trek 2 were bad. You can find my full Baldur's Gate 3 report here.
Baldur's Gate 3 will be out on Stadia and PC later this year.