We're in the next-gen sweet spot, says Fight Night dev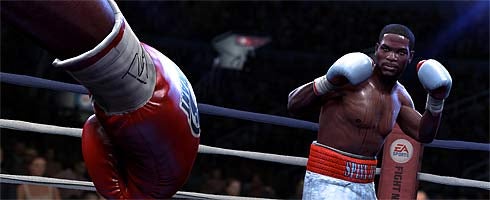 This is it, kids. We're in the next-gen super-zone. We know because Dean Richards, senior producer on Fight Night Round 4, told us so at the EA spring showcase in London.
"We're in the sweet spot of the next generation, of pushing, of getting to that kind of place," he told us.
Richards was quick to add that Fight Night Round 3 was a game of its time.
"We pushed the hardware as fast as we could, or as best as we could when we go to Round 3," he said.
Round 4 comes packed with advanced features such as adaptive AI, 60 frames a second, a streamlined combo system and additional online modes over Round 3.
It's out on June 26.