Fight Night Round 4 to get updates starting in August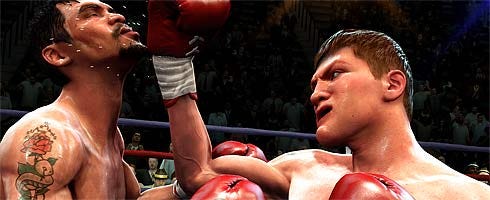 EA Sports has announced two free DLC updates for Fight Night Round 4.
Slated for early August, the first one will add a new gym and equipment to PS3 and Xbox 360, while an updated version of Sugar Ray Leonard will be included, but exclusive to Xbox 360.
New gameplay sliders are also expected with the update and will allow players to "tun and tweak" Counter Punch Window, Boxer Stamina, and Punch Accuracy.
During the early part of September, the Total Punch Control will be updated, allowing face-button punch control for PS3 and Xbox 360.
"We strongly believe that the refined Total Punch Control is the most intuitive way to throw punches in Fight Night Round 4," the game's senior producer, Dean Richards, said in a press release, "But we also want fans of the franchise to have an option."
More over on Kotaku.