Watch the Nintendo Direct: E3 2021 livestream here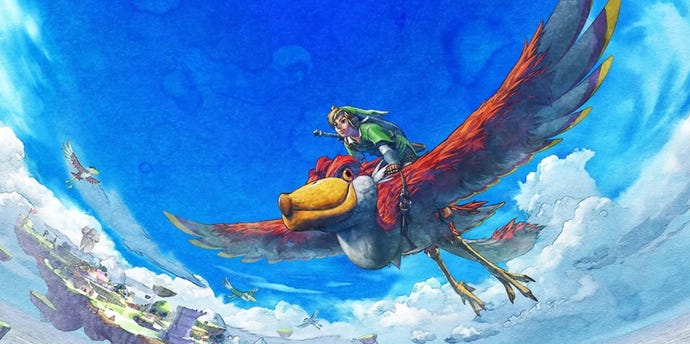 Nintendo will host its E3 2021 Nintendo Direct livestream today, and you can watch it here.
more
The Nintendo Direct: E3 2021 livestream is set to kick off at 9am PT, 12pm ET, 5pm UK, 6pm CEST. You'll be able to watch it via the company's YouTube and Twitch channels. We've embedded YouTube version below.
It will last around 40 minutes and will focus exclusively on games coming to Switch this year.
In other words, don't expect to hear about the Switch Pro rumored to be in the works.
As far as what to expect, Nintendo is a bit of a wildcard, at least when it comes to its own announcements. That said, this year is the 35th Anniversary of The Legend of Zelda series, so we fully expect some Link goodness to appear.
With Skyward Sword HD coming in July, the game being shown during the presentation is probably a sure bet.
There may be even more Zelda in store for us too. It's possible the company will announce older games from the franchise are coming to Switch. Could this mean HD versions of Wind Waker or Twilight Princess as some internet rumblings have suggested? Nintendo brought HD versions of both games to Wii U, why not Switch? One can hope, but we won't get too excited over a possibility.
Breath of the Wild 2 is also in development, and E3 and the Zelda anniversary is the perfect time to give us a development update. Let's hope for a release date.
Not only is Zelda turning 35, but Metroid is 35 this year as well, and Donkey King turns 40. Will they let these anniversaries pass without games or celebrations? We'll have to wait and see.
There might be some Pokemon news thrown in for good measure. After all, Pokemon Brilliant Diamond and Shining Pearl's coming in November, and it would be nice to have another look at it. And then, there's the upcoming action-RPG Pokemon Legends: Arceus in the works. We might even get some interesting Pokemon Go news.
That said, it's possible Nintendo could skip out on the Pokemon news and instead have a dedicated Direct for the games.
We fully expect to see some updates on Nintendo's third-party partners, and there may be some indie gems thrown in for good measure.
As far as what Nintendo really has in store for us is concerned, we'll just have to tune in to find out.
The Nintendo Direct E3 2021 showcase will be followed by the company's annual Nintendo Treehouse Live. You can expect it to last around three hours.