Watch Shrek and friends defend their swamp in Dark Souls 3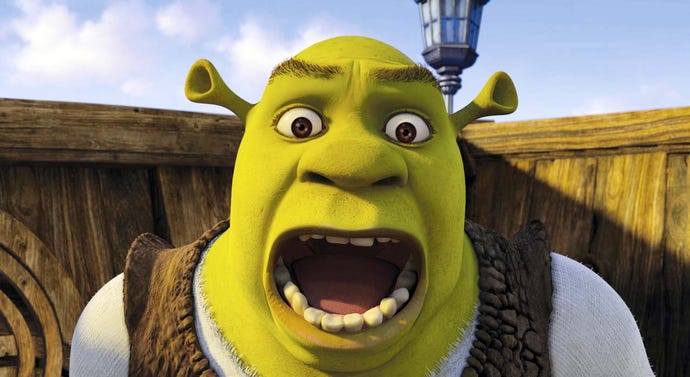 This Dark Souls 3 video gives us the Shrek sequel we've been craving for years.
In this video from Iron Pineapple, originally posted on the Dark Souls 3 Subreddit, Shrek, Donkey and Puss in Boots defend Shrek's swamp from invaders.
The resemblance between Mike Myers' overplayed ogre and this particular Dark Souls creation is pretty striking. But where's Princess Fiona? Off slaughtering Yhorm the Giant, no doubt.
Dark Souls 3 is available now for PC, PlayStation 4 and Xbox One.