Watch Dogs walkthrough: all missions, hacking and access code guide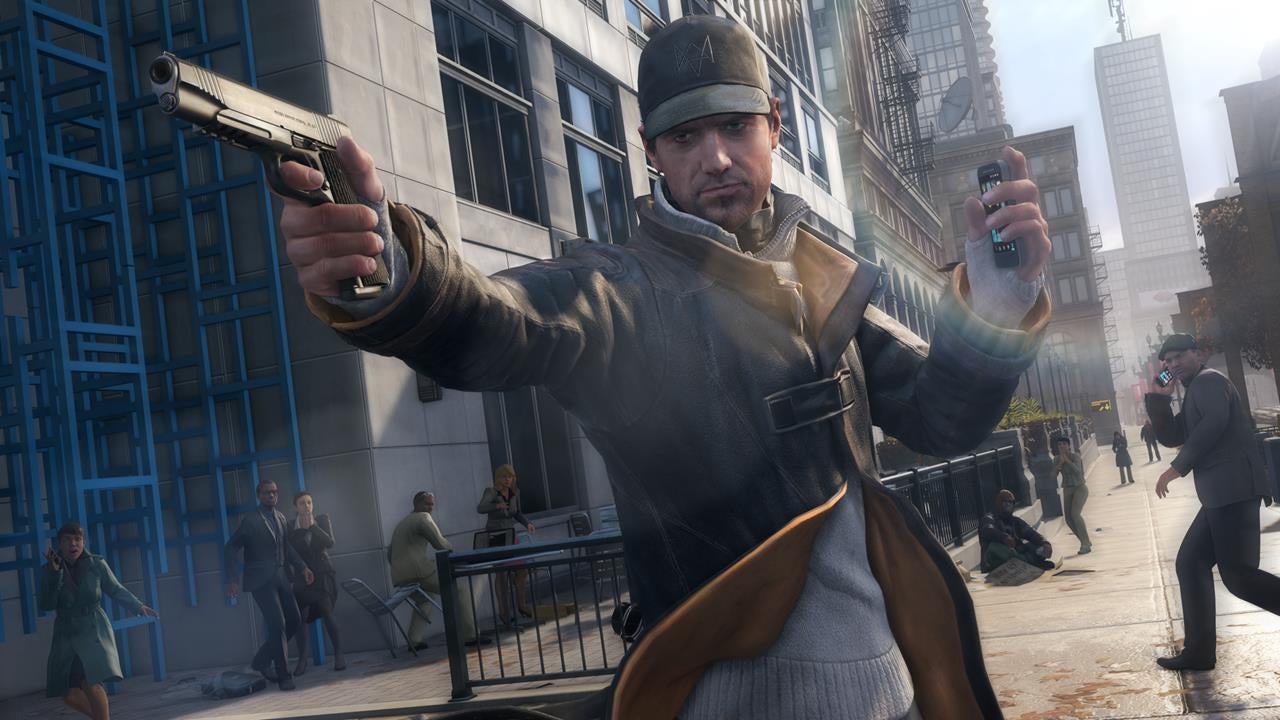 Ubisoft's open-world crime thriller is finally here and it's huge. We've broken down each mission so you can hack, sneak and kill your way through a virtual Chicago.

The verdict on Watch Dogs is that it's a great new franchise from Ubisoft for both current-gen and next-gen consoles.
Developed by Ubisoft Montreal the game follows hacker Aiden Pierce as he seeks revenge for the death of his niece by combating and exploring Chicago and its Central Operating System, a supercomputer that's being exploited by criminal gangs. Making use of stealth, parkour, hacking, driving and combat, the open-world game is one of publisher Ubisoft's multi-million dollar projects and has been built for multiple formats including PS4, Xbox One and PC, as well as PS3 and Xbox 360.
You can see how well it runs on PC and PlayStation 4 here, and also check out the first of Dave's review journals here.
This is our full walkthrough, and as we continue to explore the city of Chicago we'll update the mission guides throughout the week, so keep checking back. In the meantime, get stuck into Act 1 of the game.
Watch Dogs Act 1
Watch Dogs: Bottom of the Eighth - blackout the stadium, escape the cops
Watch Dogs: They Can't Hide - track criminals, hack bank accounts
Watch Dogs: Big Brother - help Nicky, chase the suspect
Watch Dogs: Backstage pass - 416 Assault Rifle, access codes, security hack
Watch Dogs: Hacking Contract - 2XTheTap, online contracts
Watch Dogs: Backseat Driver - find the fugitive, escape undetected
Watch Dogs: Open Your World - Badboy 17, ctOS offices, upload virus
Watch Dogs: Thanks for the Tip - signal location, find Damian
Watch Dogs: Not The Pizza Guy - meet Jordi, interrogate Fixer boss
Watch Dogs: A Wrench in the Works - Angelo Tucci, track the prison vehicle
Watch Dogs: Dressed in Peels - Raul Lionzo, exit prison, escape police
Watch Dogs Act 2
Watch Dogs: Hold On, Kiddo – meet Jackson, hack train
Watch Dogs: Brandon Docks ctOS Control Center – sniper rifle, hack server
Watch Dogs: Breakable Things – Racine's office code
Watch Dogs: Collateral – protect and escort Clara
Watch Dogs: One Foot in the Grave – find Tobias
Watch Dogs: A Blank Spot There-ish – bunker island, generator locations
Watch Dogs: The Wards ctOS Control Center – download codes, kill ctOS guards
Watch Dogs: Jury-Rigged – disable security terminal, avoid snipers
Watch Dogs: Grandma's Bulldog – Rossi-Fremont, track Damien's IP address
Watch Dogs: Not a Job for Tyrone – track Bedbug, help Rabbit escape
Watch Dogs: Uninvited – ambush hitmen, destroy trucks, meet Bedbug
Watch Dogs: Breadcrumbs – find briefcase in marina
Watch Dogs: Mad Mile ctOS Control Center – hack Mad Mile
Watch Dogs: Stare into the Abyss – find Crispin, kill Crispin, Infinite 92
Watch Dogs: A Risky Bid – Locate Iraq, ID tags, find weapons
Watch Dogs: Role Model – kill all enemies, find Jackson
Watch Dogs: Planting a Bug – guide Bedbug, server room, escape Viceroys
Watch Dogs: Way Off the Grid – Find Kenny, kill fixers, fire truck
Watch Dogs Act 3
Watch Dogs: Pawnee ctOS Control Center
Watch Dogs: Hope is a Sad Thing - antenna puzzle, Jed's bar, Ray Kenney

Watch Dogs: Let's Play Make a Deal - steal T-Bone's truck
Watch Dogs: A Pit of Paranoia - find Blume security chiefs
Watch Dogs: Unstoppable Force - destroy the convoy
Watch Dogs: The Future is in Blume - boxes, spyware, escape
Watch Dogs: For the Portfolio - T-Bone's junkyard, boat escape
Watch Dogs: By Any Means Necessary - take down Iraq
Watch Dogs Act 4
Watch Dogs: Someone's Knocking - hotspot puzzle, trace hacker
Watch Dogs: In Plain Sight - escape police
Watch Dogs: The Rat's Lair - rescue T-Bone
Watch Dogs: The Defalt Condition – Ambrose theatre, download Defalt's data
Watch Dogs: Little Sister – get Nicky to the car
Watch Dogs: Ghosts of the Past – avoid the cops, helicopter
Watch Dogs: No Turning Back – Merlaut Hotel, kill Quinn, save Clara
Watch Dogs Act 5
Watch Dogs: Sometimes You Still Lose – survive Damien's attacks, complete the game
Hidden and Secret content
Watch Dogs: all 16 QR code locations, hidden messages, gangster assault rifle, read-only Trophy
Watch Dogs: find all 13 ctOS Tower locations
Watch Dogs: all 8 Burner Phone locations, Sanity Check trophy
Watch Dogs: Missing Persons Investigations – Finger Paint Killer
Watch Dogs: clear all 15 gang hideouts, AK47, Rapid Reload, Basest Base
Watch Dogs: Human Traffic Investigations, Joseph Demarco, Revoking Client
Watch Dogs: Weapons Trade Investigations, Saturday Night Special, They Call Him The Vigilante