Video interview - Perry on Gaikai, service for Q1 2010 launch after closed beta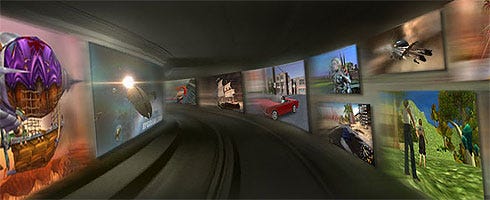 Cloud gaming service Gaikai is aiming for launch in early 2010 after a closed beta, creator David Perry told VG247 at Develop in Brighton today.
"If it all goes to plan we're looking at the first quarter of 2010, and there'll be a closed beta before that," he said.
"As of last night we have 20,000 people signed up for our closed beta, with not a single dollar spent on marketing."
Perry added: "I already have enough players for closed beta. What we're actually going to do is set up the servers in California and we're going to keep delivering players until we cripple the servers.
"Then we're going to make some configuration changeswhen we see the data, then we're going to invite more players."
When he gets the "final server configuration" he'll "launch across the US".
Perry keynoted Develop this morning on the subject of Gaikai, MMOs and Acclaim.
Hit the break for 17 minutes of video of Perry talking solely about Gaikai. For ease, we've paraphrased our questions below so you can jump to the bits you fancy.
Our questions:
0.03 - How'd your speech go this morning?
0.23 - We want to talk to you about Gaikai. I know that at E3 you couldn't talk about it for various reasons, so first of all, why couldn't you talk about it at E3?
1.18 - Did publishers like what they saw at E3?
1.57 - I just want to clarify something. I think a lot of people think it's a competitor to OnLive. I've been chatting to a few people this morning that have said it's a service you're offering to publishers. Is it a combination of the two?
4.13 - The overriding theme of GDC this year was Cloud gaming, mainly because of the OnLive demo and the claims that they were making. Did the announcement surprise you?
5.22 - Ian Livingstone brings us Cokes. Cheers, Ian.
7.17 - After the OnLive announcement, there was a lot of tooing and froing on the subject of whether or not it was actually feasible. When you showed the Gaikai demo recently, it looked to be a lot more believable, because it was playing in a window, and the window changed size with each game. Straight question: can the OnLive guys deliver what they announced at GDC?
9.22 - But OnLive isn't real now for the average user, right?
11.44 - How much money do you need to make this work. To be frank, does Dave Perry Corp have the capacity to make it work?
15.31 - When are we going to see the first Gaikai deals? Do you think we're going to be seeing people able to access Gaikai games, maybe, in 2010?