Valheim up to 5 million sales in a month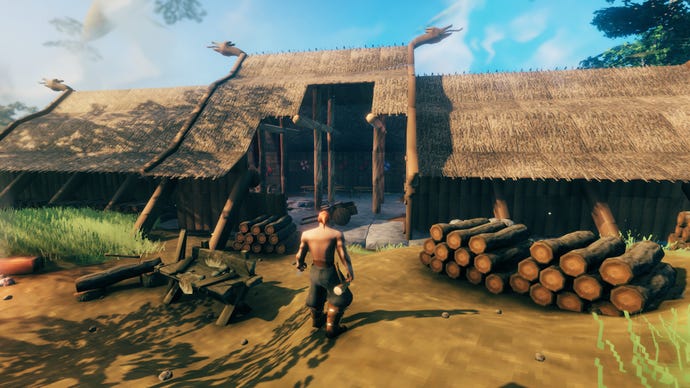 Game shifted 1 million copies in seven days.
Viking Early Access title Valheim has hit 5 million sales.
The title shifted this many copies within its first month on the market, with users having already spent 15,000 years playing the game. Apparently people have already watched 35 million hours of gameplay on streaming platform Twitch, too.
"Thanks everybody," the CEO of developer Iron Gate Richard Svensson said.
"Your response is amazing and we're excited to continue improving the experience, as well as adding whatever Odin compels us to!"
Albert Safstrom, CEO of publisher Coffee Stain, added: "Five million units is a huge milestone for any game, and to achieve this in four weeks is remarkable. We are incredibly proud to be by Iron Gate's side as they continue to make history with Valheim, and we too are looking forward to the Hearth and Home update."
Valheim debuted at the start of February and shifted 1 million copies in its first week on sale. By its first fortnight this had risen to 2 million, before surpassing 3 million with 16 days. By the end of its third week on Steam, the Early Access title had sold 4 million copies.
The game has also hit 500,000 concurrent players on Steam, briefly overtaking Valve's blockbuster MOBA Dota 2.
You can check out our guides for Valheim right here.