UAE media firm mentions "the third instalment in the Uncharted series"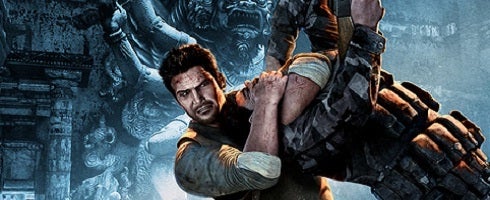 It's not going to take a scientist to figure this one out.
A Middle Eastern-based media firm has been quoted as to saying "the third installment in the Uncharted series" is in development in a interview with The National.
Ghassan Ayoubi, executive director of Rubicon Holding, said the quote in the interview in regards to an initiative to localize new titles for the Arab audience as well as avoid being released due to violence, beginning with a partnership with MEC, a distributor of Sony titles in Saudi Arabia.
It will begin work with existing titles before moving onto titles currently in development, with Ayoubi quoted as saying the company will localize "two to four games per year."
FIFA 11 and a third Uncharted were mentioned in the interview as possibly being the first games to be localized.
It's most likely a given Uncharted 3 is happening. The last game, Among Thieves, did pretty well in sales and was critically hailed as one of the best games of last year, ending up with a 96 on Meta.
Nathan Drake voice actor Nolan North has already said it'd be "common sense" to assume there will be a U3.
Thanks, Ripten.