TRON: Evolution - Move, 3D and multiplayer detailed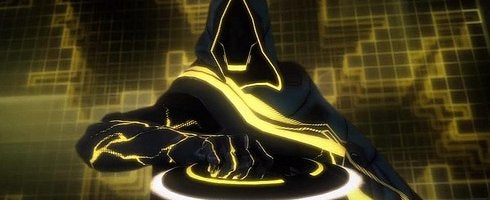 Sony has released a video for TRON: Evolution featuring game director Darren Hedges over on t he US PS Blog, and we've posted it for you below.
In it, Hedges chats about Move support for the game, along with stereoscopic 3D and the multiplayer elements.
Per the video below, Hedges explains how TRON: Evolution's "persistent character customization across all modes" means your progress and roughly 60 upgrades in single-player will transfer to online multiplayer, and vice-versa.
As far as Move support is concerned, so far the use of it is limited to the lightcycle sequences in the campaign mode.
Hedges also details how the TRON: Evolution team worked closely with the film team on TRON: Legacy, by sharing assets, motion-capture data, and 3D techniques.
TRON: Evolution is slated for release December 7 on DS, PC, PSP, PS3, Wii, and Xbox 360.