The Toyota Supra is coming back to Forza Horizon 4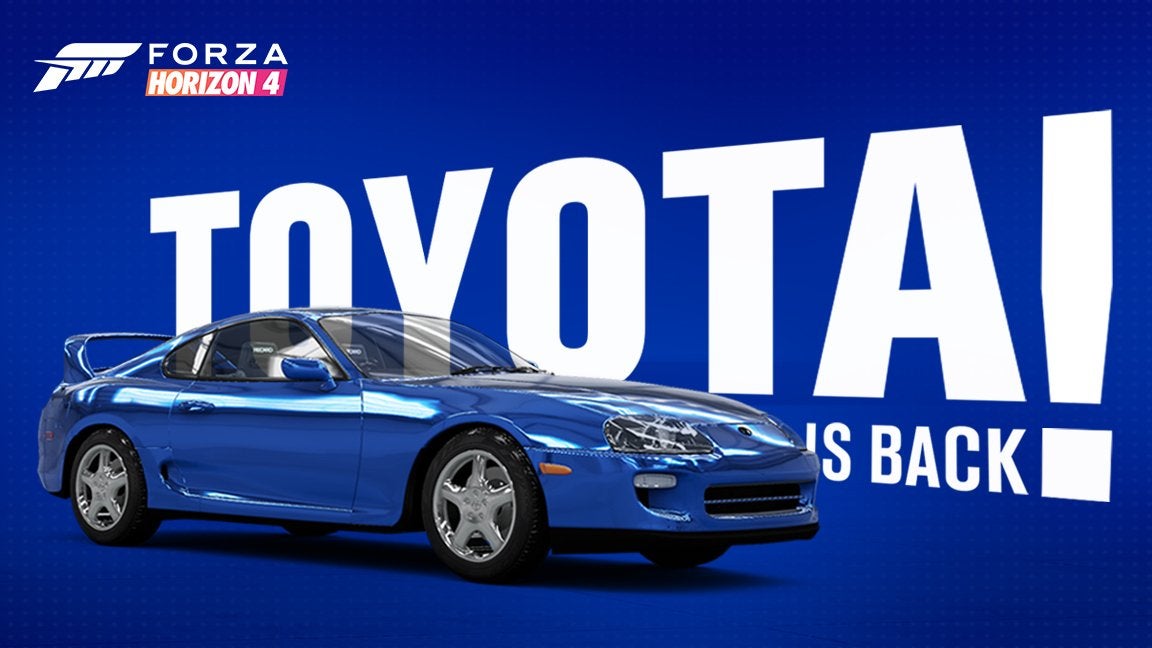 Toyota is on its way back to Forza, starting with the 1998 Supra RZ in Forza Horizon 4.
Microsoft has announced that Toyota cars are coming back to Forza Horizon 4. This all starts with the iconic 1998 Supra RZ, which should be familiar to anyone who played street racing-themed games in the past.
The Supra arrives as part of Forza Horizon 4's Series 17 update, due out on December 12, though it's not yet clear if more will follow.
Forza and Toyota have joined forces once again! It all starts on December 12th when #ForzaHorizon4 players can get behind the wheel of the 1998 Toyota Supra RZ as a part of the Series 17 update. pic.twitter.com/7WhGjIqsys

— Forza Motorsport (@ForzaMotorsport) November 19, 2019
The reason this is big news is that Toyota has been absent from many racing games for a couple of years now. Its cars were missing in Horizon 4, as well as Need for Speed: Payback/Heat and even Grid. Although trucks could be found in Forza 7, the company later revealed it has an exclusive deal with Polyphony Digital, since Gran Turismo Sport is the only recent game that featured Toyota cars.
Toyota UK's official Twitter account confirmed back in August that the company has no plans to license its cars to games other than Gran Turismo.
Officially, Toyota Motor Corporation has no concrete plans to license its model range to any other games besides Gran Turismo Sport at the moment. 3/5

— ToyotaUK (@ToyotaUK) August 21, 2019
This could indicate a return for Toyota cars to racing games in general, but we'll have to wait and see. For now, Forza Horizon 4 players can look forward to tuning a street racing icon next month.