Forza Horizon 4 is already one of the most popular racing games on Steam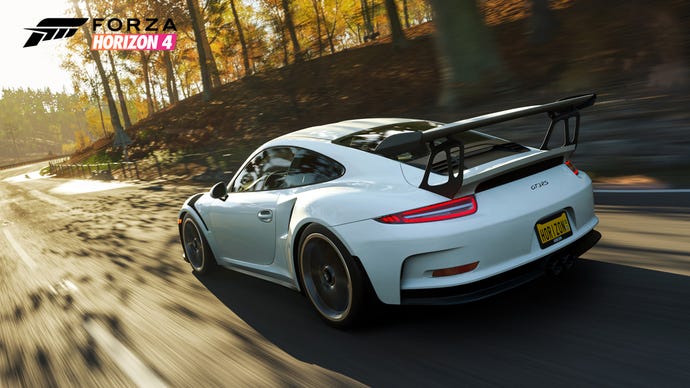 Forza Horizon 4 has started up its engines and arrived on Steam, and the open-world racing game has already made a pretty spectacular impression.
The standard, Deluxe, and Ultimate Editions of Forza Horizon 4 are all available to purchase on Steam as of this week, and the debut has been a roaring success for Playground Games.
Within hours of launch, Forza Horizon 4 managed to enter the Top Sellers list on Valve's digital storefront, achieving a peak concurrent player count of 14,609 on its day of release, as per SteamDB.
As it happens, this is among the largest concurrent player counts ever for a racing on Steam, beating out long-running series like Need for Speed, The Crew, and Project Cars.
Sadly, Forza Horizon 4 didn't manage to knock Dirt 3 from the top spot, which boasted a massive 40,832 concurrent players on Steam around four years ago. It's also still still behind Codemasters' F1 games, and the original Dirt Rally.
Though the concurrent player numbers are fairly low in the grand scheme of things – especially compared to Apex Legends topping 198,000 concurrent players on Steam back in February – they're still pretty good for a racing game, and prove once more that there's a considerable appetite for Xbox games making their way onto PC.
A cursory look at the 161,000 players that picked up Halo: Reach from the MCC on Steam on the day of its launch, or the 40,000-plus players that tried out Sea of Thieves on Steam on its debut there proves that much.
Expect Microsoft to continue introducing its first-party titles to PC platforms, then, and you can expect Sony to continue doing the same thing, too – the PC market is just too big to miss out on.