We Test Project xCloud: Why Xbox Already Has the Lead in the Next-Gen Streaming Wars
Project xCloud wins by not being the main event for Xbox.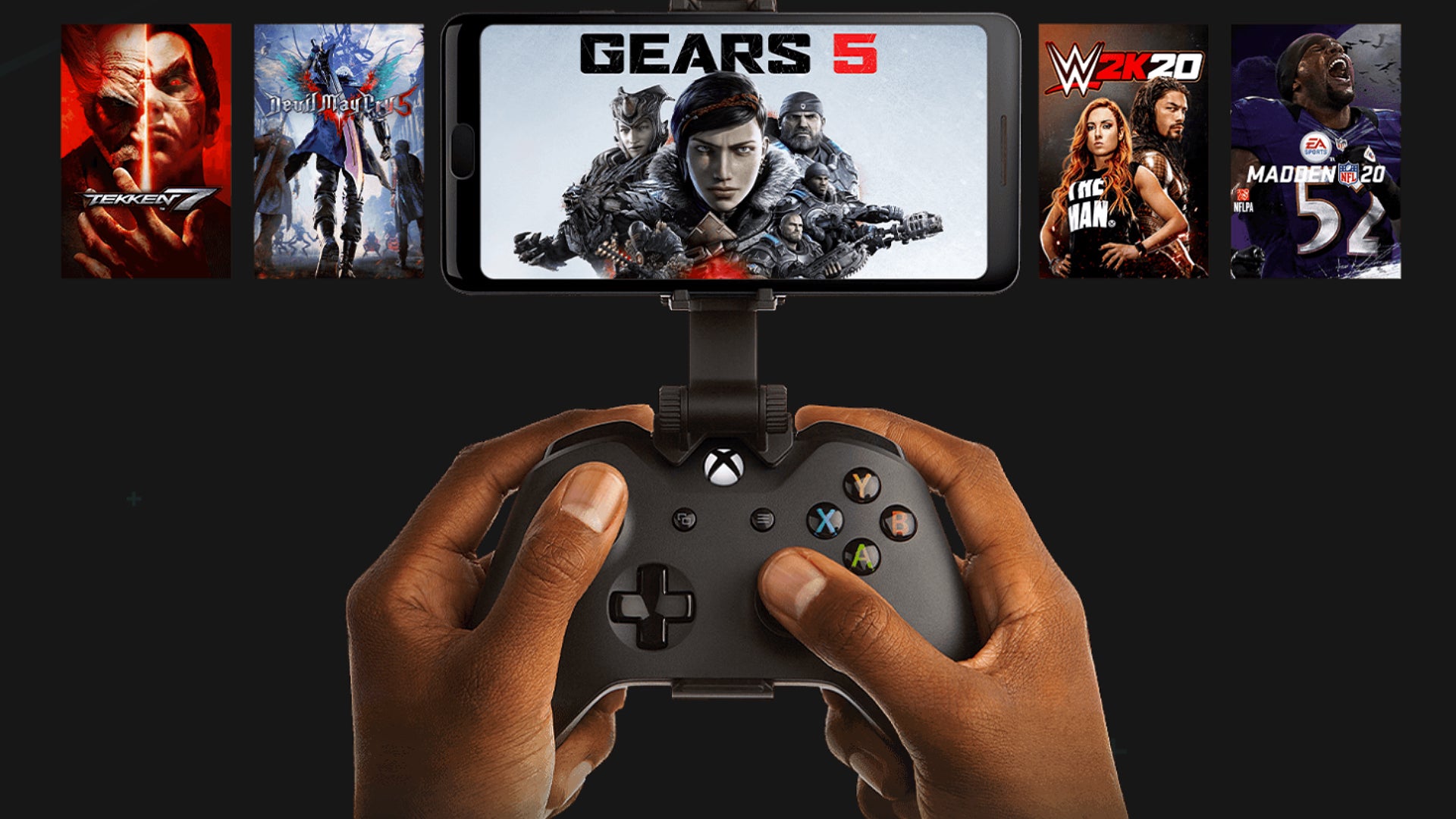 This article first appeared on USgamer, a partner publication of VG247. Some content, such as this article, has been migrated to VG247 for posterity after USgamer's closure - but it has not been edited or further vetted by the VG247 team.
As the latest salvo in a streaming future, Google Stadia isn't the best shot. The experience is very uneven depending on your connection, the library of games is small and unimpressive, and Google still needs to work with developers to make sure that the Stadia version of certain games are the best in class. And all that is before you deal with its infrastructure issue: not everyone in North America has high-speed internet, and many have data caps. Stadia might eventually become a contender, but right now it's still a fresh-faced rookie.
The discussion around Stadia is also interesting, because it's not the first game streaming platform. OnLive took a shot way back in 2010. Sony has been streaming games through PlayStation Now and PlayStation 4 Remote Play for some years now. Now, Microsoft has just recently gotten into the fray with Project xCloud.
Project xCloud is currently in technical preview, with Microsoft inviting a host of folks to test the nascent streaming platform. I briefly played with Project xCloud at E3 2019, but that was under controlled Microsoft conditions. I've been interested to see how xCloud would fare in real-world situations and a recent invite in the xCloud technical preview gave me a chance to put the service through its paces.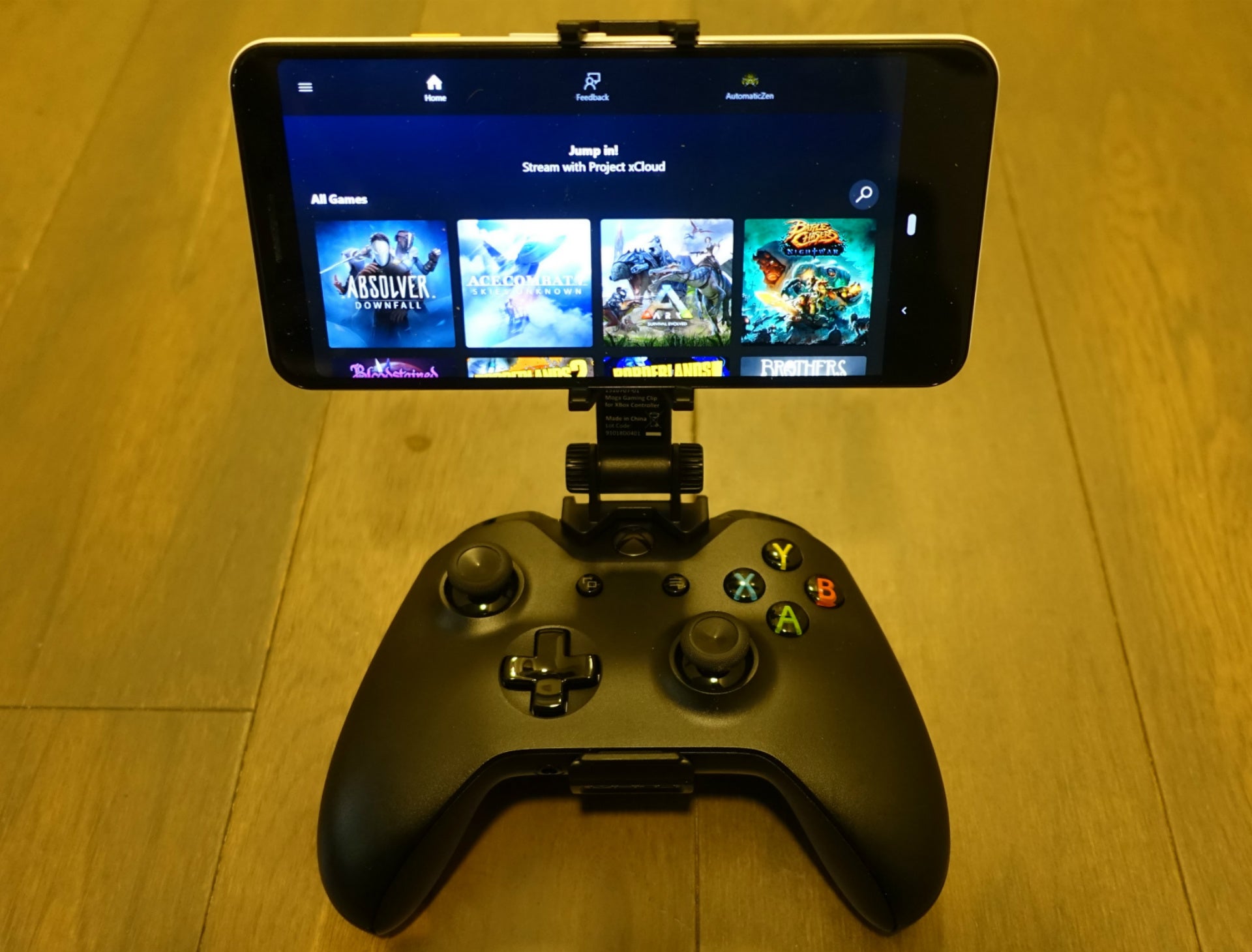 The Hook-Up
For the purposes of this technical preview, Project xCloud only works on Android devices. Using the same Google Pixel I tested Stadia on, I downloaded the Xbox Game Streaming app. While Stadia on mobile requires the Stadia controller to be tethered to the phone with a USB-C cable, the Xbox Wireless controller can actually connect via Bluetooth. This requires one of the newer Xbox One controllers or the Xbox Elite Series 2, as the original Xbox One controller models don't support Bluetooth. (You can find out which controller you have here.)
To test Project xCloud, I also needed the full kit. Google sent over a plastic clip to attach the Stadia controller to the Google Pixel. Microsoft has an official mobile clip that was just released, via peripheral manufacturer Moga, so I dropped by my local Microsoft Store and bought one. While the Google model was a single piece of plastic, the Moga clip fits the Xbox One controller perfectly and offers an adjustable height and angle. I don't know if it's worth $14.99, but once I had the clip, phone, and controller all attached, the Xbox version of mobile streaming was much cleaner than Stadia's offering. The adjustable angle meant fewer issues with glare, and the lack of cable tether means it was easy to plug the Pixel into a portable battery for longer playtime.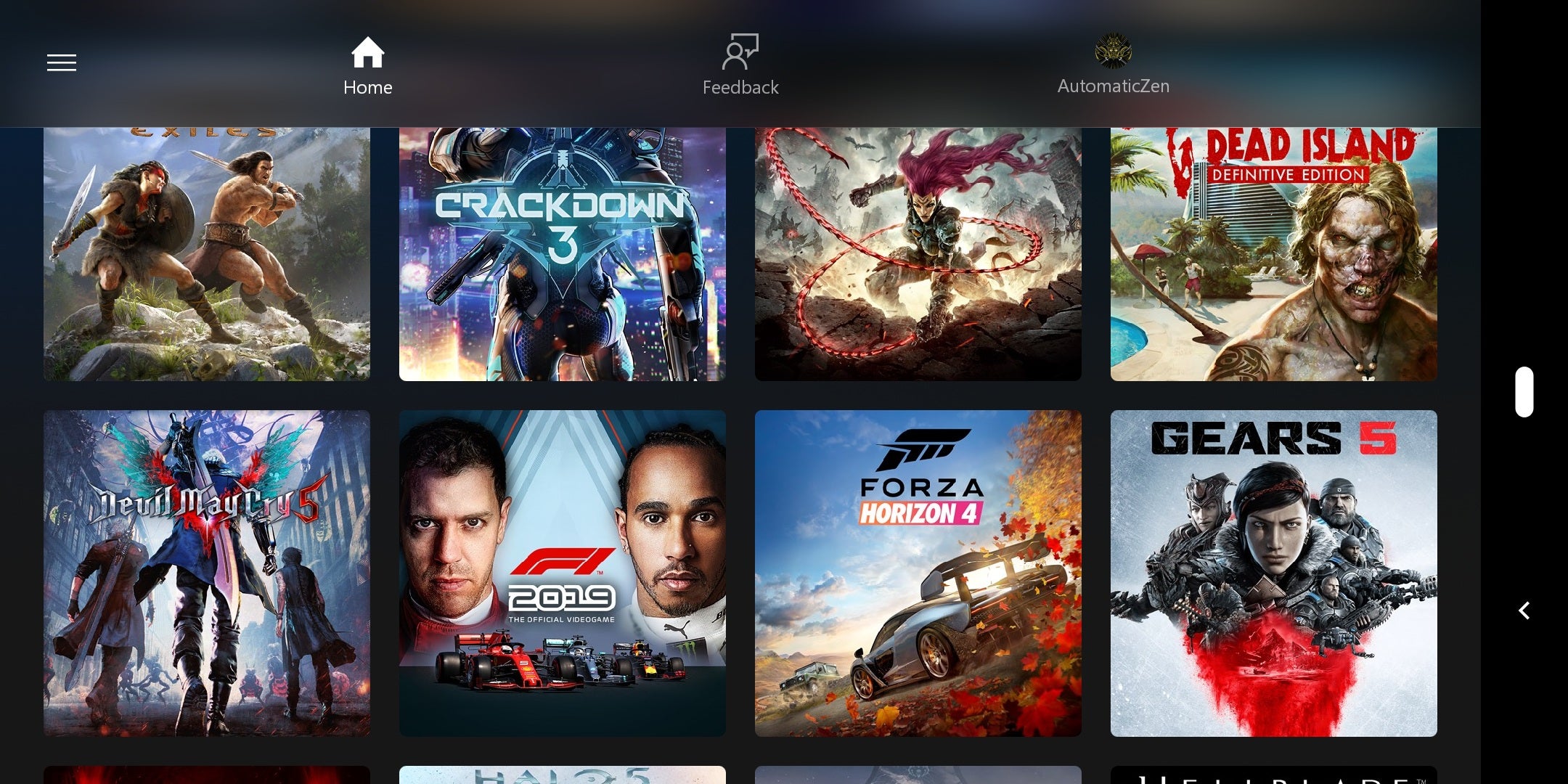 Playing Games via xCloud
Opening up the Xbox Game Streaming app for the first time shows a vast gulf over Stadia's launch lineup. There are currently a total of 64 games available in the technical preview, from Xbox exclusives like Gears 5, Forza Horizon 4, and Halo 5: Guardians, to some cool third-party additions like Bloodstained, Devil May Cry 5, and Tekken 7. It's not the entire Xbox One library by any means, but the selection already feels more robust.
Even better, your play on the technical preview is actually linked to your official Xbox Live account. I had never played Gears 5, but finishing the tutorial level awarded me with an achievement that's still reflected on my Xbox profile. Loading up Devil May Cry 5 allowed me to pick back up right where I left off in terms of game progression, something I didn't actually expect. Project xCloud has a near-seamless integration with Xbox Live, which is fantastic. It still lacks the option for a quick save state, so you can't exactly jump seamlessly from playing on mobile to playing on Xbox One, but saves do get synced up in the cloud, so you can pick up from your last autosave pretty easily.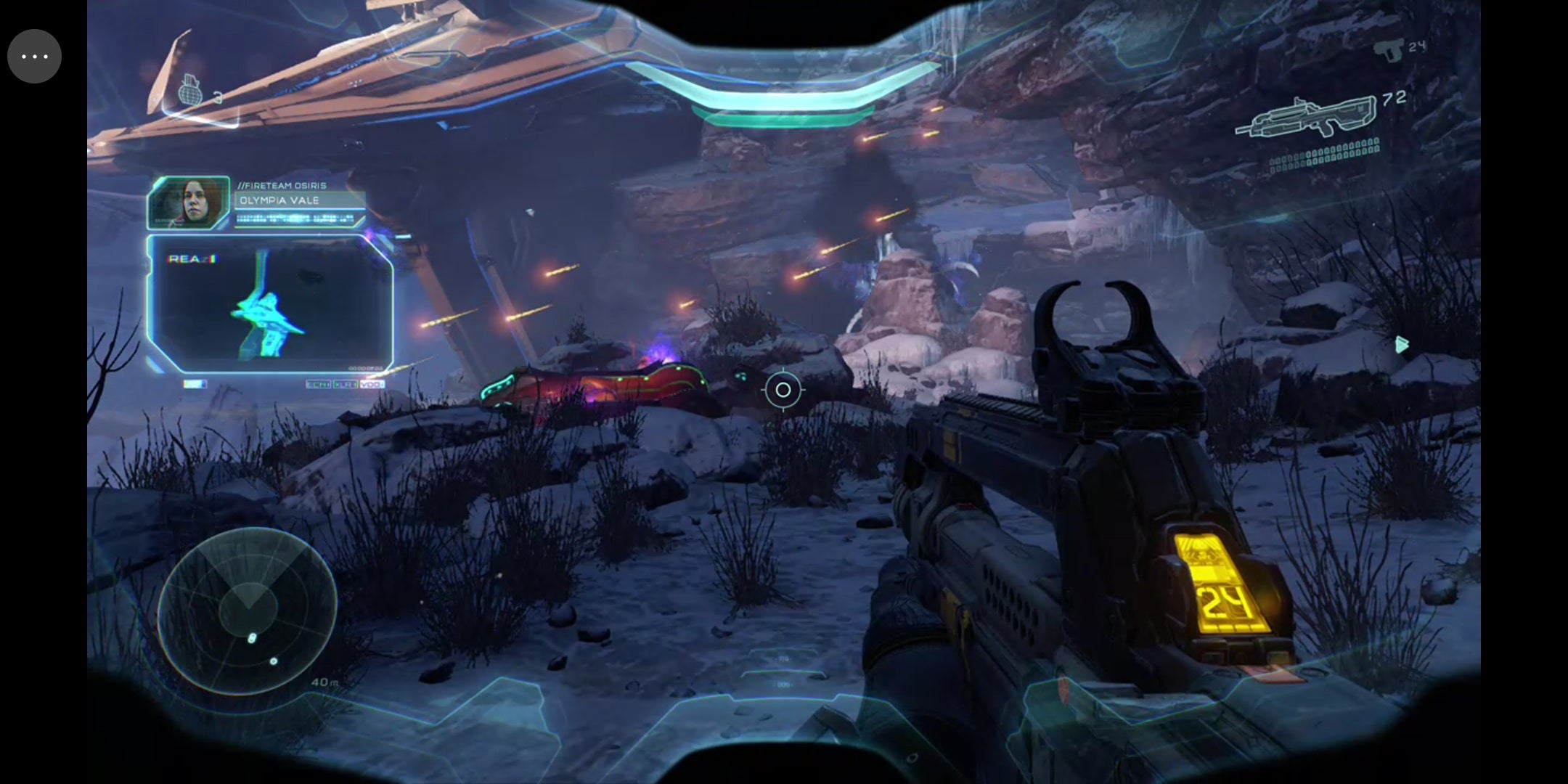 In terms of play, streaming looks good and plays fantastic on my home wireless connection, which is Verizon Fios 300 Mbps. There was little latency or issues on my end, regardless of which game I was playing. Gears 5, Bloodstained, Devil May Cry 5, and Halo 5: Guardians all worked great, with just a tiny bit of lag in aiming noticeable in Halo 5. In practice, Project xCloud feels like a way to untether yourself from your console and play games in bed or elsewhere for a bit.
Microsoft addresses the issue of poor connections in a different way than Google does. Stadia aims for the visual presentation first, and uneven connections tend to result in completely skipped frames. The game will jump from picture to picture, missing a huge chunk of gameplay in-between. Project xCloud instead prizes gameplay over visuals. You're more likely to see artifacts and fuzziness on xCloud, as it's trying to keep up with overall game continuity. Microsoft would rather you see every frame in poor quality, rather than just a few frames in excellent quality. Image quality is better on Stadia, but playability is better on xCloud.
I did try out xCloud at various retail locations, much like I did with Stadia. Starbucks remains the go-to spot from remote game streaming, with Gears 5 running great there while I was getting my Trenta Iced Coffee. Dunkin Donuts wouldn't start up at all, and Safeway was a struggle for playing, just like it was for Stadia. You might be able to get by, but it's still looking like game streaming will require a hefty (Microsoft recommends 5GHz Wi-Fi or mobile data connection 10Mbps down) and consistent connection.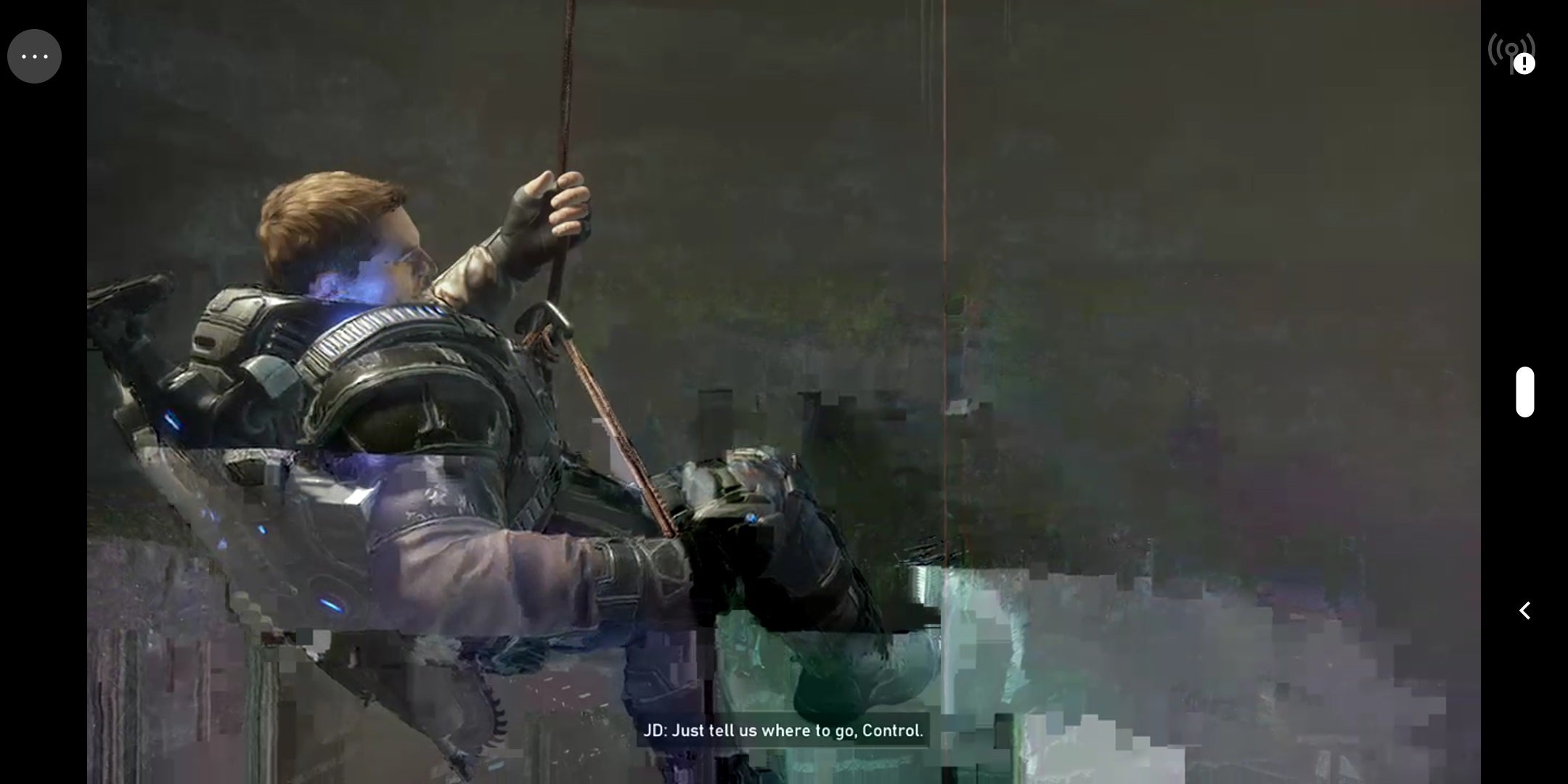 Building on Top of a Strong Foundation
The major difference other than streaming priorities is the fact that Project xCloud is an add-on to the existing platform. Google Stadia is the entire platform, stretching across television, desktops, laptops, and mobile. Project xCloud is mostly a way to play Xbox One games on a mobile platform. It's meant as an option in a pinch; a way to keep playing your favorite Xbox title while away on vacation.
Microsoft has only cemented this idea by announcing the Xbox Game Streaming will be Xbox Game Pass enabled. So if you're already paying for Xbox Game Pass or Game Pass Ultimate, which is a fantastic deal, you get that library of 371 games (and growing) to stream too. And eventually, games you already own on Xbox One will also make the transition over to streaming.
While xCloud is only mobile currently, Microsoft has already announced that the service will be coming to Windows 10 PC and will even allow the use of alternate controllers like the DualShock 4. This is just the start for game streaming for Microsoft. Project xCloud expands the horizon of the existing Xbox platform. With Sony taking the lead this generation, Microsoft has had to shift its overall strategy. It wants players to play wherever they are, bringing Xbox One games to Windows 10 PCs or even Steam. Project xCloud leans further into that strategy, leaving the box behind to let you play Halo 5 or Forza Horizon 4 wherever you want.
When you compare xCloud to Google's offering, Stadia just comes up short. Microsoft isn't starting from zero here and its plans seem like they'll extend to future platforms like Xbox Scarlett. Streaming is simply an added feature for a robust console and a better play than making it the main event. So while I'll watch Stadia's progress with interest, I'm very much looking forward to the future of Xbox Game Streaming.