The Walking Dead: The Final Season pulled from sale so Telltale can "hand off" development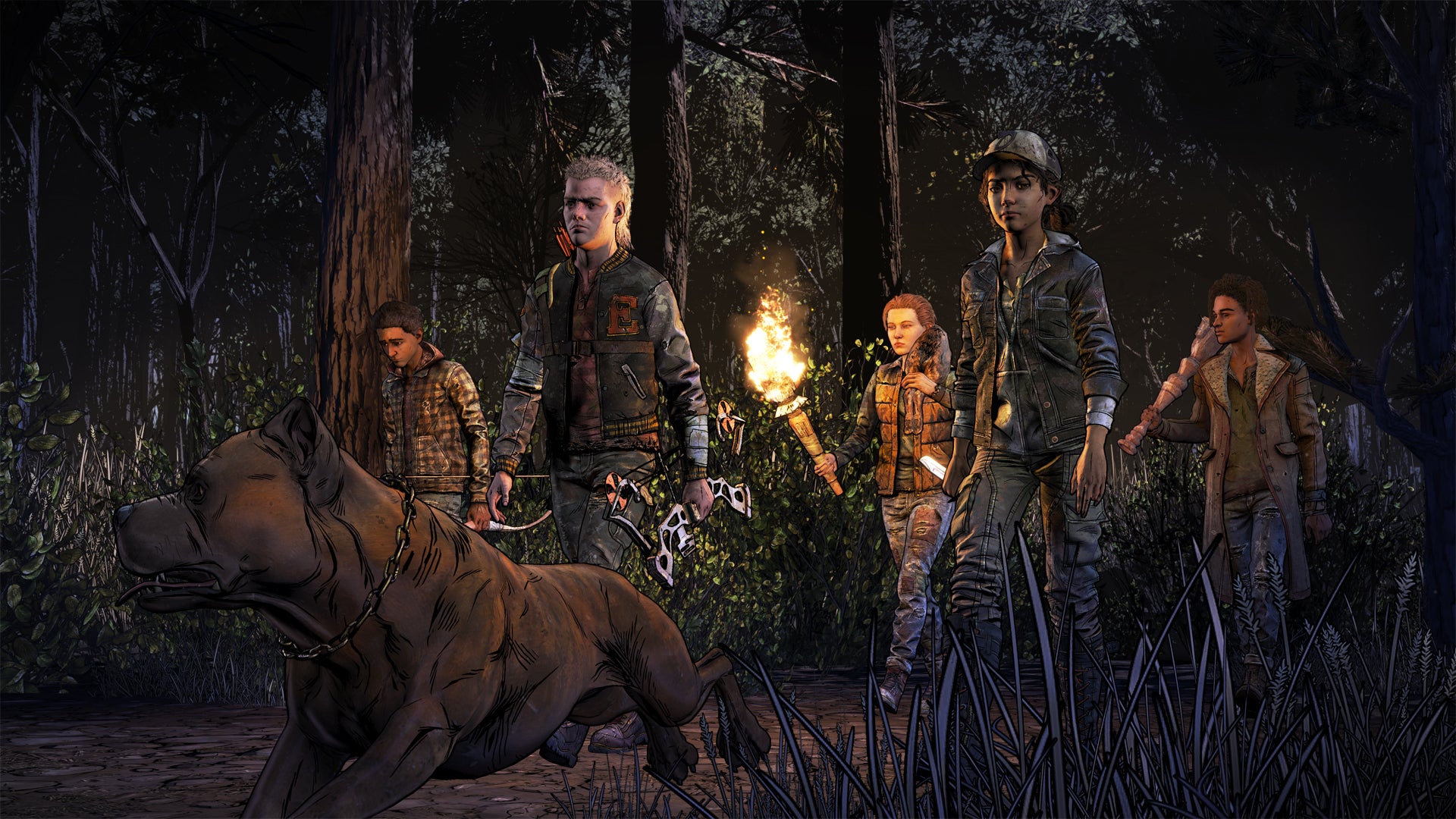 The Walking Dead: The Final Season has been pulled from digital storefronts, reportedly as per Telltale's request.
Update: Telltale has released an official statement as to why The Walking Dead: The Final Season has been pulled from sale, saying sales have been halted while the company looks for a third-party to help finish Clem's story.
"Yes, we have removed season passes for The Walking Dead: The Final Season from stores for the time being," a representative told Polygon. "We're currently still working to find a way to hand off production of episodes 3 and 4 so that the season can be completed. The outcome of those efforts will determine when and how The Final Season returns to stores. We hope to have a firm announcement before the end of the week. For now, we apologise for any inconvenience."
Original Story: One day after Telltale revealed that it's working on completing the remaining episodes of The Walking Dead: The Final Season, the developer has now pulled the game from sale.
The Final Season is no longer available for purchase on Steam, or GOG.
"Telltale has requested a temporary pause of sales of The Walking Dead - Final Season," reads a note on GOG. "For all up to date Telltale news, please refer to their official Twitter page."
The Final Season has also been pulled from the Xbox Store, and the PlayStation Store in some regions. It remains available in others, but this will likely change soon. The eShop version is also available (via Nintendo Life) for sale, at the time of writing.
Telltale's Twitter account hasn't made any comments about this removal. In fact, the Final Season's second episode was supposed to release today on all platforms.
This is all a result of the recent major layoffs at Telltale, which left the company with a skeleton crew and resulted in the cancellation of the second season of the Wolf Among Us, as well as the Stranger Things game.
It's not clear at this stage whether this removal means Telltale hasn't been able to finalise a deal that'll see the remainder of the season completed, or the company is effectively saying that won't be happening.
Thanks, Polygon.