The Division release date, launch details, beta and gameplay - all the info you need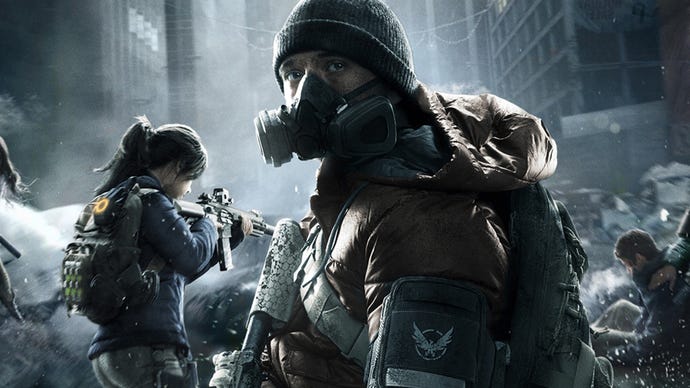 The Division might just be one of the most popular games of 2016. Here's when it's releasing and what to expect.
Tom Clancy's The Division - release date, trailers, gameplay: everything you need to know
Tom Clancy's The Division, or just "The Division" if we're all being sensible, has been high on the "one-to-watch" list since it was first revealed in Ubisoft's E3 press conference in June 2013. Set in a disaster-stricken New York, the latest in Ubi's high-tech shooter franchise follows a similar format to Destiny, with teams of players grouping to save the world (obviously) and level gear, avatars and skills. While the mechanics between the two are similar, however, The Division sticks to a contemporary setting and a third-person perspective.
You are a member of The Division (Strategic Homeland Division, to give it its full name), a group of elite government agents designed to operate independently of all support in the case of social collapse. Disaster strikes America during the Black Friday sales, when a pandemic brings normality to its knees and New York descends into a state of anarchy. Your job is to thwart a global conspiracy and restore order.
Sounds good? Sure does. So when are you going to be able to play it?
Tom Clancy's The Division's release date – when is The Division coming out?
The Division will release on March 8, 2016, for PC, PS4 and Xbox One. A cross-platform beta is planned for "early 2016," although Ubisoft hasn't been clearer on a date as yet.
There are three ways to get a beta key. You can pre-order; register on the official site and hope you're in luck; or follow The Division on Facebook and Twitter, where code giveaways are promised.
Tom Clancy's The Division trailers and videos
The Division was first announced in Ubisoft's E3 press conference in 2013. Here's the reveal footage.
And here's what it looked like at E3 in 2015.
If you want some of The Division's best gear, you're going to have to go into PvP areas called Dark Zones. Here's some gameplay.
And here's Arekkz talking through the latest gameplay, the difference between PvE and PvP zones and tons more. Check out his Division playlist on YouTube for more than 50 other videos.
Tom Clancy's The Division gameplay
Take a look at the videos above to see The Division in action. Play takes place on a map of New York, with most of the space being taken up with open-world, PvE exploration and objectives. Scattered over the map are Dark Zones, contaminated areas ranked from 1-4 (with four being the dirtiest), which contain the risk of PvP combat and the potential reward of loot chests. Level-specific gas masks are needed to enter these zones, so it seems the idea is to level your gear and stats in the open-world then aim for the stiffer Dark Zone challenges for the best gear when you're appropriately powered.
Play takes place in the third-person, with a heavy focus on cover, communication and tactics. The Division is unlikely to reward "Rambos," so you're going to have to think before you shoot. This leaning towards strategy is in line with the rest of the Tom Clancy franchise. Grenades will come in many flavours, and you're going to be constantly using strategic technology such as enemy markers, chaff and smoke. The Division will be a good game for tight teams who like to chat.
Check out the rest of our coverage of The Division for loads more info.
Remember, if you're looking for a group to play The Division, our partners at The100.io have the perfect LFG solution.