The Crew franchise has attracted over 30 million players to date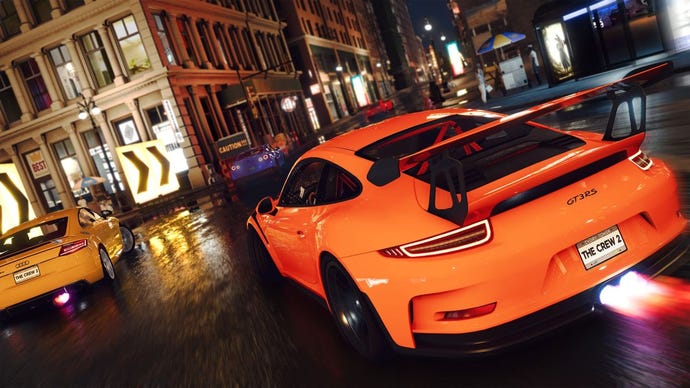 Ubisoft's racing franchise, The Crew, has attracted over 30 million players to date according to a new post that's appeared over on the French publisher's website.
Yesterday, during the Ubisoft Forward event, Ubisoft announced that The Crew had attracted over 30 million players since the first game in the series launched back in 2014 (thanks, Eurogamer).
"We are also extremely proud to announce that there is now more than 30 million players who have joined The Crew franchise since 2014," says developer Ivory Tower after confirming that more content will be coming to The Crew 2 in the coming months.
"This year has been an incredibly intense one for The Crew 2 and everybody at Ivory Tower," reads a post over on the publisher's site. "We managed to deliver an update every 4 months as well as a new episode every 2 months. Our teams have successfully shipped all the content we promised a year ago".
If you're still playing the game, and want to get your hands on new content sharpish, we've got some good news: Ubisoft has announced that the first episode of its third season, US Speed Tour East, is coming on July 7. The publisher has also made a Corvette C8 Stingray 2020 available for 1 Crew Credit as a celebration of the series' milestone. You can redeem this reward from now until the end of the month.
Ubisoft's most recent entry into the open-world racing game series is The Crew 2, which launched back in 2018 and has seen consistent support since. Our own Sherif Saed listed the game as "proper competition" for Forza Horizon. You can read our full review of The Crew 2 at the link.
You can learn more about what's coming up at the rest of E3 2021 on our dedicated schedule page.